Did you check in on Facebook?
Congratulations!
You have completed the Bar Challenge and arrived at the last bar!
Challenge
How was your bar challenge experience? Let us know by video!
Write, perform and record a 6 line rap lyric about your bar challenge experience and your team. Upload to Facebook with the hashtag #barchallenge.
Next Bar Clue:
Stay and Play Trivia! Trivia games start every hour here at Gramps.
So tell the person next to you to download BOTY in the app store and join the fun!
Here's how to get started:
1. Check In at Gramps
2. Click on the Trophy Icon on the bottom center of Gramp's page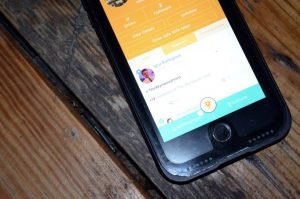 3. Choose 'Enroll for a Game'
Make sure you are in the app at the game time start!