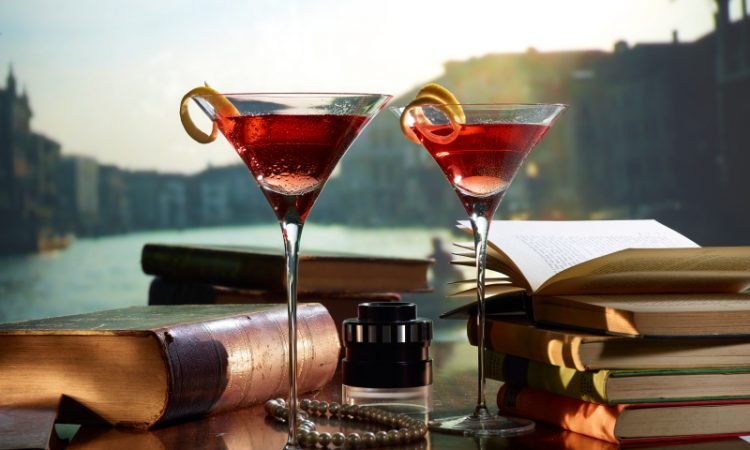 There are so many amazing alcoholic drinks on the market today make it hard to choose a favorite. However, after a bit of research, social media pondering and asking around I came up with the top alcoholic drinks this year. They are in no particular order, just 10 drinks that we all love and want more of in 2016.
1. The Classic Margarita
The origins of the Margarita have been debated for a long time. Some say it came about during prohibition when people crossed the border into Mexico and made the common drink 'Daisy' with Tequila instead of Brandy. Others have claimed it to be their personal recipe. No matter where it originated, this classic drink is still a top-ordered drink around the world. The Margarita, also, is probably one of the most ordered drinks in Texas, other than beer, of course. There are many versions of the Margarita. However, the classic Margarita on the rocks still is an all-time favorite for many. There is something about Tequila and lime juice that makes us fall in love with this drink again and again.
2.  The Dry Martini
Popular in the Roaring Twenties, this gin and vermouth drink is still a favorite for the more sophisticated drinker in today's age. Martini Cocktails come in a wide array of flavors today, however, nothing shows class and refinery like a Dry Martini. H.L. Mencken  once described the Martini as, "The only American invention as perfect as the sonnet." This is still true today and could quite possibly be why this is a top drink across the board.
3. Ever Popular Craft Beers
Craft beers have become popular everywhere these days. Of course Budweiser, Miller and other beers are still high up there in the ranks. However, more and more people are looking for craft beers that have been brewed to please. Beer is one of those drinks that is an acquired taste, in fact, craft beer drinkers tend to have a great palate  overall. It's no wonder why these drinks are popular in 2016.
4. All Things Apple
Apples have been a long time favorite flavor for cocktails. Apple drinks are one of the most popular drinks on the market, right now, from apple cider beers, to AppleJack, Appletinis and even a new Apple Crown Royal. Apple Crown and Cranberry is a new drink on the rise, especially in the midwest. There is something about a good cider beer or a refreshing apple drink that has us thinking all things apple. If you don't know want to order the next time you are out, do try an apple drink, you won't be disappointed.
5. The Hot and Sassy Fireball Shot
It's quite hard to go to a party or a bar and leave without a Fireball shot these days. In the 1980s, Fireball was created in Canada. This now popular drink was not well-known outside of Canada. In 2011, Fireball started having increased popularity. Now Fireball is becoming the shot of choice across the whole U.S. It's especially popular with those who are in their twenties right now. There was a day that Hot Damn, AfterShock and Goldschlager were the cinnamon shots we went crazy for, yet it seems Fireball has surpassed them all in 2016 and has blown the competition away.
6. The Bloody Mary Meal
It seems everywhere you go these days, someone has a signature Bloody Mary with so many garnishes that you have an entire meal while you sip on your drink. The Bloody Mary, as a stand alone drink, is enough to impress anyone. It has been known as the 'hair of the dog drink' for Americans everywhere. Yet add a meal to it and why wouldn't it be one of the most popular drinks of our time?
7. Everything On The Rocks
There is something sophisticated and manly about ordering anything, straight up on the rocks. Scotch, Bourbon and Rum are quite popular choices. It's even a bit sexy and appealing to see a woman order a full flavored alcohol on the rocks. This classy style drink seems to be on the rise again.
8.  The Classy Mojito
A mojito is a traditional Cuban highball. This drink is simple but elegant and includes mint, lime juice, rum, sugar and sparkling water. It's not hard to love it's simplicity. This is a great summer drink or even just works for a night out with the girls. Either way, more and more people are ordering them at the bars.
9. The Winery Favorites
There will always be beer drinkers, wine drinkers and the everything else drinkers. Wine is just a more refined drink that is hard not to love. Wine is known as one of the oldest and first alcoholic drinks to have been ever created. Yet, it still captures the interest of people today. I think you can not dismiss wine as a top drink in 2016.
10. The Sweet and Sour Lemon Drop
The Lemon Drop candy was so great we couldn't help but invent the Lemon Drop Cocktail and the Lemon drop shot. This drink typically consists of lemon juice, vodka and sugar, and is usually garnished with a lemon. If you have it as a shot, many people take the shot and after words put sugar on a lemon wedge and eat it much like a Tequila shot. This drink and shot is consistently popular with the ladies.
Also not on this list, however worth mentioning, drinks made with liquid nitrogen are becoming increasingly popular. Here is a short clip of using liquid nitrogen to make drinks:
If your favorite drink did not make this list, it does not mean that it isn't good. This list is just an idea of what the mainstream population is drinking this year. Every year things change, new drinks come into play and peoples' taste buds change.
Want to connect with people at your bar in a whole new way? Download the BOTY on iTunes or Google Play for free!