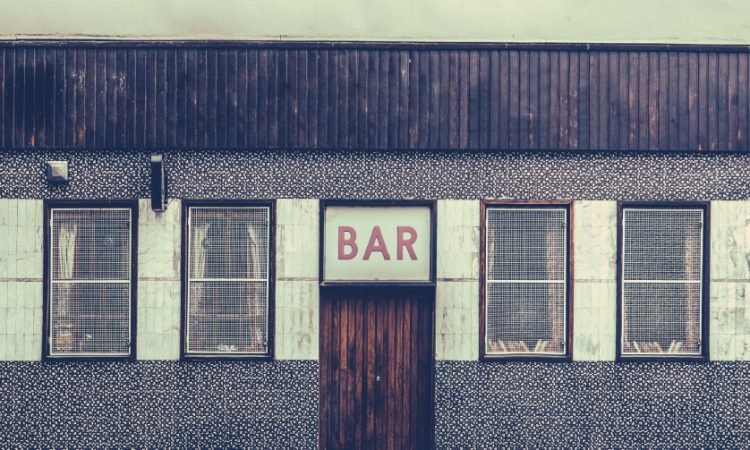 Across the United States there are thousands of great bars. Choosing only 10 U.S. bars was quite hard as there are so many amazing places to check out. However, I wanted to choose bars that were unique, memorable and unusual. Check in to one of these 10 bars and let me know your experience.
.
Minus 5 Ice Bar
Las Vegas, New York, Florida
Minus 5 Bar has several locations including Las Vegas, New York, Florida and the Cayman Islands. This bar is unique because the walls, furniture, cocktail glasses and tables are all made out of ice. It's a cool spot to hang out at on a very hot day. Also, you don't need to pack any winter gear to visit Minus 5. When you walk through the door they will give you a coat to wear and any other winter wear you may need.
There is typically entry fee usually around $20. Minus 5 has a wide range of cocktails and some mocktails for kids or customers who can not partake in alcoholic beverages. However, they do specialize in vodka cocktails. One of their packages include vodka tastings or wine tastings. Be warned though if you are drinking in a hot location like Nevada, customers who have drank heavily in this chilled bar have hit the floor when leaving into for the warmer outside. Overall this establishment is unique and fun. Most people go to Minus 5 for the bar experience itself and not for specific drinks.
.
The Tunnel Bar
Boston, Massachusetts
This quaint, upscale bar in Boston, Ma is literally in a tunnel. The tunnel was built in 1896 by H.H. Richardson and before being transformed into a bar it was known as the Union Station Tunnel where pedestrians would board trains. The Tunnel Bar is a martini bar with classic and specialized martinis. They also serve wine, beer and various other cocktails.
The Tunnel Bar also has appetizers like fruit and cheese trays and shrimp. If you are looking for a meal while visiting the Tunnel Bar, head upstairs to the Union Station Restaurant or Spaghetti Freddy's. This is not your sports bar or college town bar, there is something a bit more relaxing and refined about this tunnel. It is definitely worth a visit if you love martinis.
The Carousel Bar & Lounge
New Orleans, Louisiana
Down in New Orlean's the Carousel Bar & Lounge is whimsical carnival style bar with Southern charm and hospitality. The highlight of this bar is the 25 seat merry-go-round bar that revolves fully once every 14 minutes. There is also a stand alone, stationary bar for additional seating. The Carousel Bar & Lounge is situated inside the historical Hotel Motelone.
The have had many famous patrons visit over the years including Ernest Hemingway. This bar in Louisiana has appetizers and drinks that are truly in New Orlean's fashion. The Carousel's craft cocktails and entertainment are another big draw to this fascinating bar. Their signature drink, the Vieux Carre was created in 1938 and is must if you are looking for historical classics.
The Way Station
Brooklyn, New York
The Way Station in Brooklyn, New York is another bar that brings customers in with it's original themed decor. This bar is modelled after the science fiction show Dr. Who. It has a life-size tardis (blue box) that draws in Dr. Who Fans, Sci-fi fanatics and the geek in all of us, it also doubles as the bathroom.
The Way Station is also known for it's wide array of music shows and entertainers. Their signature cocktails are named from the characters of Dr. Who. For a bar that is a bit out of the ordinary, it is a lot of fun making the Way Station a big hit.
Levu Discotheque
Dallas, Texas
I chose to include the Levu in this list as a must see U.S. bar for it's upscale french decor and fast-paced, high energy nightclub feel. This bar and nightclub is beautifully decorated with a hint of Victorian decor and modernism. It is quite upscale and a bit pricey, but the entertainment and fun events makes this Dallas, Texas venue a must visit bar. They offer traditional drinks, beer and mixed cocktails. This club is not a place to sit and sip finer drinks. It's a dance club, music venue and social gathering for the hipster and socialite.
Seacrets
Ocean City, Maryland
It's not everyday that you can sit in the ocean while drinking cocktails and dining yet at Seacrets in Maryland, you can do just that. This is a much more refreshingly different atmosphere than the standard brick and mortar establishments. Seacret's has that Caribbean, Jamaican paradise feel to it. It is connected to the Seacrets hotel and the drink specials are typically tropical cocktails. This bar and grill is family friendly everyday until 10pm. After that is when it becomes a dance club and you must be 21 to enter. I love this paradise bar in the ocean.
Trenchermen Bar and Restaurant
Chicago, Illinois
The Trenchermen bar was originally the Luxor Russian Baths of Chicago in the 1920s. A place where they very rich immigrants went to soak in luxury baths. It has since been transformed into a restaurant with hints of it's luxurious past still found within. Trenchermen bar and restaurant serves fine cocktails like their Gin Old Fashion and the Flintlock. Their cuisine is more New American than anything serving upscale cuisines like Pekin Duck. The history and old world charm of this establishment makes it a fascinating place to visit.
Justice Snow's Restaurant and Bar
Aspen, Colorado
Justice Snow's Restaurant and Bar is hip, classy and has a historical design. It is located in Aspen, Colorado at the landmark location of the Wheeler Opera House. This bar and restaurant is filled with reclaimed wood and repurposed materials with just a hint of modern design. It's a true gem in Aspen. They serve extraordinary and rare spirits as well as a wide array of cocktails and beer. I chose this bar for it's unique cocktails and historical points. From their delicious meals to their great bar mechanics, this bar is an ideal place to visit.
The Safe House
Milwaukee, Wisconsin
This is another unusual bar and this one is located in Milwaukee, Wisconsin. It's theme decor is meant to replicate a spy's hideout location. It's hidden within the city at a secret location and you even have to use a password to get in. You won't find a sign that says Safe House. If you by chance find it's location and have the password, it is an amazing place to visit. The Safe House is a very hush hush bar and many patrons hold true to its secrecy. So to find out how amazing it is, you really have to check it out for yourself. That is if you can find it!!
Beatnik Bob's
St. Louis, Missouri
Beatnik Bob's bar in St. Louis, Missouri has the typical beer and drinks you will find at any bar, however it is the atmosphere that people come here for. It's an adult playhouse of fun and interesting things. Literally all of your childhood memories come back into play from the vintage candy and board games to the adult size hamster tunnels. You can seat in bumper cars and enjoy a drink or head down the ten-story slide. You can have fun climbing trees and do other fun things to take you back down memory lane. If you want to bring out the kid in you and have a couple good cold beers at the same time, this is definitely the place to visit.
Want to connect with people at your bar in a whole new way? Download the BOTY on iTunes or Google Play for free!