So you are new on campus and looking for the coolest spots to hangout. A big part of your college experience is learning about the bar scene, or so every undergrad thinks.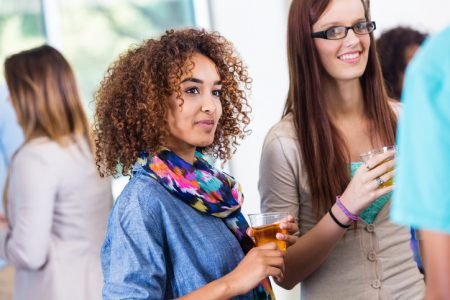 It's not hard to find the best local college bars near you. It's good to have a place to unwind, have fun and kickback with friends in between all of that studying.
So before you start looking, here are some helpful hints to help you on this mission.

1. Ask Around

If you are new on campus, it may take you a little while to adjust and to figure out the best places to go to meet people. That's okay though! You go to school with thousands of other college kids. If you don't know where the best bars are, somebody does. So just ask and you will be glad you did. Someone may even suggest a place you never heard of!

2. Google It

Ok, when in doubt. Google 'College Bars Near Me.' Just be cautious with this information though. Google may send you some place where nobody has ever been to. After you google it, be sure to scope the place out before heading there for a drink. If the place seems legit, go alone or with friends and throw back a few brews.

3. Just Go

I am sure you have passed that little tavern down the road often on your way to Sociology class. You never stepped into the place b/c it looks weird. Well if you want to find out if this is a cool, then just go and check it out. You never know until you go. What's the worst that can happen? You may meet some new friends at the bar. Just get a beer or two and take off if it's not your vibe. Life is too short to miss out on new experiences, so be gutsy and just go.
4. Look For Clues

You live on campus, right? There are community activity boards everywhere! If you have yet to find a great hang spot, check the physical and online bulletin boards. You will find local bars with bands and entertainment pinned up everywhere. Once you get a good clue, take note and definitely check it out. Seriously, it takes less work to find a good bar than it does to get an 'A' on your Biology exam.

5. Use the Right Bar Apps

There are many awesome bar apps that can help you find the right college bar to fit your needs. Use applications like the BOTY App to help you find the top bars and the best bartenders.
Keep in mind that college bars all have something different to offer. The best college bars will be close to campus, offer a variety of activities, have great drink specials and cater to a younger crowd. If you find a bar with these things, you just stumbled into a great college bar.
Want to connect with people at your bar in a whole new way? Download the BOTY App on iTunes or Google Play for free!
You want your bar to become the place "where everybody knows your name" or perhaps you just want a reliable stream of tips. Whatever your motivation is to attract new people to your bar, you need regular customers.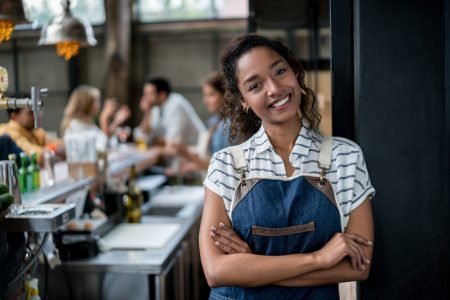 Here are 5 things bartenders can do to attract more regulars to make the bar experience better for all involved.

1. An Awesome Happy Hour
When it comes to winning over new customers so that they come back to your bar over and over, a 'killer' happy hour is key. If your bar offers awesome deals on drinks and food, you can convince customers to stop by during those times. Once they stop by, it becomes a part of their regular routine. And you'll have regulars that you can count on for consistent tips.

2. Create Photo-Friendly Opportunities
Be sure to create photo-friendly opportunities at your bar. This helps customers to remember that they had a great time while they were there. You can do this by hosting silly events to giving out free prizes. When customers come to your bar not knowing what exactly to expect, they'll be more likely to come back for more if they had a good time.

3. Make Sure There Are Plenty of Singles
Why would customers come to your bar versus all the other options? The answer is simple: the people. That is one thing that they won't be able to get anywhere else. Trivia games, speed dating, and other events that are likely to attract the single crowd.
If your bar is known as a place where singles are ready to mingle, guys and gals will hang out often. People will have more fun and will think of your bar as a great place to make new friends.

4. Reach Out to Your Neighbors
If you haven't had a chance to check out other restaurants, bars, and businesses in your neighborhood, now is the time to start. All you have to do is introduce yourself and offer the them discounts, free drinks or invitations to a special event at your bar. Or just tell them about the happy hour specials.
In no time, they'll start to feel like your old friends. Then on the days when your bar is slow, these are the people who will become the regulars that stop in for a few drinks just to support.

5. Learn Your Customers' Preferences
One way to turn customers into regulars is by getting to know them better. Find out their names and their favorite drink orders. If Julia always orders a dirty martini, be ready to pour that drink as soon as you see her walk into the bar.
Every time that you interact with a customer, you should always seem happy to see them and ready to serve them. Having a friendly attitude towards your customers is the best way to develop relationships to create regular customers.
Want to connect with people at your bar in a whole new way? Download the BOTY App on iTunes or Google Play for free!
When bartenders think about how to increase their tips, not much thought typically goes into whether or not their gender helps. So do women or men make more in tips due to their sex?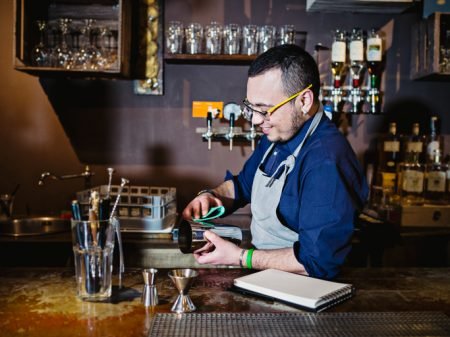 There is a stigma among men that beautiful ladies make more money than men. And many female bartenders believe they are underpaid compared to their male counterparts. So what is really the truth behind this matter?
The Battle Of The Sexes
In Render Food Magazine, they stated, in their article about servers, "The idea that women make more in tips due to sex appeal is an enduring cultural myth."
Rain Dove Blog did a study one night as the 'Battle of The Sexes' at a local bar in Brooklyn and at the end of the night, the male had around $100 more in tips than the female. 
In this article on waitbutwhy.com it stated one of the six proven ways to get better tips was,  "ideally, be a slender, attractive, big-breasted blond in your 30s." They based this off a scientific study down by Michael Lynn Ph.D. To view the study go here.
We did some research and the jury is still out on whether or not gender really will increase your tips. Many articles show that men make higher tips while other articles say women make more.
The Real Truth About Gender And Tips
After our thorough investigation, we believe that gender is not the issue when it comes to tipping. There are several factors that will determine how many you make in tips whether you are female or male.
The economic status of the person you are serving. It matters how many the customer makes and if they are in much debt. This has nothing to do with gender or how you are performing as a bartender. On average, the higher their social status, they more likely they will tip you well.

How great you are as a bartender will affect your tips. If you pay attention to your customers and make very little mistakes, you can end up with better tips. And if you don't have great people skills, your tips will reflect that.

Lastly, when it comes to tips it also depends on your establishment. More prominent locations will have higher tipping customers. Of course you may find those stingy ones too, but location does matters.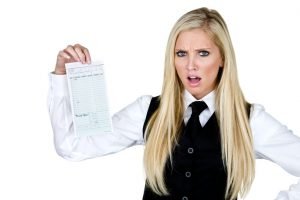 This gender debate will go on for years and years. However, the bottom line is if you do your job well, take care of your customers and interact with them you will see that you are making great tips whether you are a male or female. If gender does play a role, which we don't believe it does, it's only a small role. So be yourself, work hard and forget all those gender tipping stigmas.
Want to connect with people at the bar in a whole new way? Download the BOTY App on iTunes or Google Play for free!
There are ways to politely get your bartender's attention and then there are ways that will just annoy them. If you are flapping your arms and yelling most likely you will irritate them or get kicked out of the bar.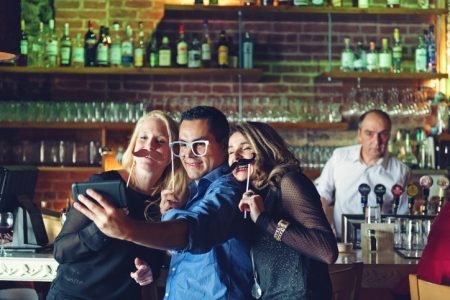 Your bartender will more likely serve you happily and quickly if you are not being rude, obscene or impatient. Follow these key rules if you want to get your bartender's attention and get your drink fast.
Remain Visible
You have to choose your spot correctly. Avoid standing in front of objects like a pillar, wall or other areas where you can not be seen very well. Also, stay out the way of waitstaff. If you are blocking their path it may be hard for the bartender to reach you. Besides, annoying the waitstaff will not help you get a drink or build a good reputation at the bar.
Make Eye Contact
Be sure to make eye contact with your bartender and smile. This will let them know you are waiting. Do not yell, snap your fingers, wave a menu or tap loudly while waiting. Also, don't call the bartender a nickname or say anything derogatory like, 'Excuse me, Honey Buns!' These things will annoy a bartender and by doing so the bartender may take their time getting to you.
Be Ready
When the bartender finally reaches you, you need to be prepared to order and pay. If you having trouble deciding what to get they may just skip you and come back to you later. Also, make sure to have your money out and ready. A bartender in a busy bar doesn't have a lot of time between customers. If you are not prepared, or take too long it may anger them so be respectful of their time.
Be Polite
Always be courteous and polite to your bartender, especially while waiting or order. Your bartender will remember you by your character and will try to serve you a bit more quickly if you are nice to them.
Tip Well
The reality is that money talks. A bartender will remember a customer who tips well and will give that customer excellent service. They will also remember the ones who are poor tippers. This affects how and when they serve you. A big portion of bartender's income comes from tips, so always take care of your bartender and they will take care of you.
What this all comes down to is respect. If you treat your bartender with respect, are polite, patient and understanding you will get served better. If you are rude or hostile it will only annoy the bartender. So, I know you are at a bar, but have good behavior, especially when it comes to your bartender.


Want to connect with people at the bar in a whole new way? Download the BOTY App on iTunes or Google Play for free!
It's always fun to have a night out at your favorite bar, right? Laughing at jokes and gulping down delicious cocktails with your friends is a guaranteed way to have a great time.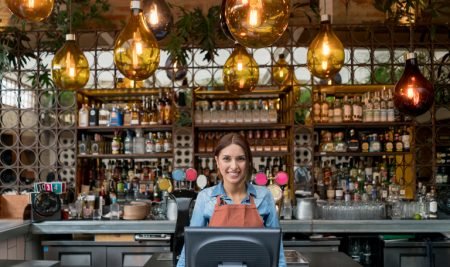 Have you ever wondered about the person serving you? While you're having lots of fun, the bartender works hard to make everything perfect. We found 10 amazing things bartenders never tell you!
Topped Off Might Mean Less Alcohol
There is a simple trick that bartenders do when a customer constantly wants a stronger drink. They simply fill a straw with pure spirits, so when you drink your cocktail, you will immediately believe there's a lot of alcohol in your drink (even if there is not).
A Trick with Red Bull Vodka
It's a common trick as well - when a customer orders a mixed drink made with Red Bull, the bartender uses only half of a can. That is so they can use the same can for two different customers. You will be charged for a full can but will be getting only half of it.
For this reason, many bars have a button for Red Bull drinks (they don't include the price of a whole can),  but there are bartenders who will give you Red Bull vodka instead of a can of Red Bull and a shot of vodka. Be aware.
Drunk = Less Alcohol
Bartenders always see when you're way over your limit but they may not cut you off. However, when you order a mixed drink, they pour the cocktail mixers properly and when it comes to alcohol, they just float a bit of alcohol on the top of the cocktail. It makes it smell like booze, which is probably the best way to make someone who consumed too much alcohol think they're drinking lots of it. But the alcohol content is minimal.
Be Nice = Free Drink
Of course, bartenders always try to mix the right amount of alcohol for cocktails, but they are people and can make mistakes. If you're paying attention and being nice to a bartender, you can simply ask what's going to happen with the drink that was mixed mistakenly and perhaps you can get a free drink.
House Liquor Gets You More
When bartenders use top shelf liquors, they try to mask their taste with creams, juice, and sodas. As a result, you pay for the liquor you're not going to enjoy or taste. What you can do is order the house liquor when ordering a mixed cocktail; you will not even be able to tell the difference.
The Sober Bartender
If you regularly go to bars, you've probably seen that bartenders make mistakes and take sips of cocktails to check their taste. And yet, they are sober. Bartenders know they can't work while drinking and have plenty of techniques to stay sober all night long.
A Good Bartender Is Like A Good Hairdresser
There are many bartenders, but the good ones are rare. If you know the one that makes your favorite cocktail straight up with a perfect twist, become a regular.
Bartenders Can Have A Signature Beverage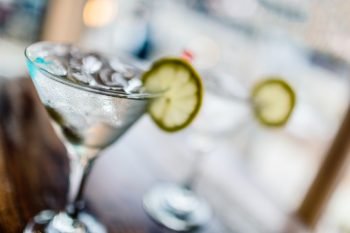 Even beginners can have signature drinks, so always ask. If you want to make your own cocktails, bartenders advise that you start with a base spirit, citrus, a liqueur, and a sweetener. The most important rule is to always taste as you go.
Bartenders Can Be Your Cupid
Bartenders are open-minded people and they don't mind helping you make connections at the bar. If you're alone and can't start chatting with strangers, ask a bartender whether they can introduce you to the regulars.
If you see someone that sparks your interest and don't know how to start a conversation, ask the bartender. Then buy them a drink and this way, you'll see whether the person wants the company.  
Want to connect with people at the bar in a whole new way? Download the BOTY App on iTunes or Google Play for free!
These are the people who always pay tribute to their favorite watering hole. They build relationships with bartenders and develop strong bonds with other regulars.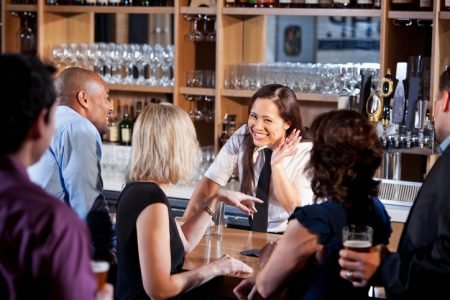 Whenever you think of regulars, you think about the TV show Cheers. The song pops into your head, "Sometimes you want to go. Where everybody knows your name, and they're always glad you came."
The key to becoming a bar regular is to be regular, however there are several other ways to reach that status.
Find A Local Bar Or Tavern
First off you have to discover a local bar that feels like home. Be sure it's in a safe environment and filled with people you like hanging around on a daily basis.
Establish A Routine
Next you must decide how often you want to visit the bar, what time of the day works best, and what will be your regular bar order. Bartenders always remember you by these things, especially your favorite drink.
Sit Close To The Bar
Once you start attending regularly, either sit close to or at the bar. Being close to all the action will force the bartenders and other regulars to remember who you are. If you sit too far away, chance are you will be forgotten.
Engage With Customers And Bartenders
Make sure you engage with the bartenders and other regulars so you become a familiar face. Stay away from controversial topics and instead discuss things like the weather, music, movies and sports. Don't get too personal too soon and always be cool, calm and respectable.
Be Sure To Tip Well
Bartenders only remember those who tip well and those who don't. It's how they earn a living so don't mess with their money. If you tip poorly or not at all, they will talk bad about you, this hurts your chances of being recognized as one of the regulars.
Always Be Friendly
Don't get too drunk and be obnoxious. Flirting is okay but not all the time. Avoid conversations about politics and religion as you don't want to offend people. Be neighborly and that will create a welcoming atmosphere at the bar.
Becoming a regular at a bar is as simple as making new friends. Just be yourself, be consistent, and you will be a regular in no time.


Want to connect with people at the bar in a whole new way? Download the BOTY App on iTunes or Google Play for free!
When you're at a bar, you shouldn't hide in the corner! Starting a conversation can lead to new friends, a great date and so much more.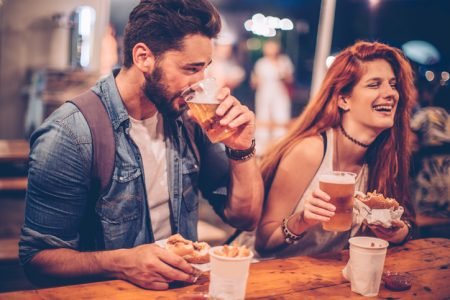 Don't know where to begin? These conversation starters will make everything fun when hanging out at the bar.
1. Hey! You know what?
What can be better than grabbing someone's attention? Peak one's curiosity! It's a great way to add suspense to everything you're going to say after that. This simple line is an open-ended question, which is perfect for leading the way into what you can say next.
Besides, even if you don't have anything else to say after the first phrase, having a 20-second conversation with a person at a bar makes it easy to go over and talk to that person again later.
2. Hey, can you give me some advice on...?
This is a great conversation starter with the opposite gender if you're new to this game and just trying to build your confidence. There is nothing sexual in this line but it is a great opportunity to start a conversation without looking creepy or weird. This is just one of many indirect openers and it makes the other person feel like their opinion matters and you're ready to listen to them.
3. Have you tried this drink yet?
With this line, you're just being 'cool' and appearing to be friendly, confident, and social. There is nothing in this phrase that can cause negative reactions; even better, you're providing an opportunity for someone else to continue a conversation by asking their advice.
As long as you say this in a friendly manner, most people will be happy to open a conversation. Likewise, some people at a bar can also feel unsure of themselves when approached by a stranger, so if you're saying it in a relaxed, confident way, they will begin to open up as well.
4. That drink looks cool, what is it?
When you're at a bar, there's usually a lot going on around you and you can always comment on the drink to start a conversation. You will find many people with cocktails and this simple, yet playful phrase is a great way to show that you're a friendly person who wants to have fun with people. Particularly at a bar, when you can tease someone, it really makes you stand out from the crowd.
Keep in mind that starting and keeping the conversation going isn't rocket science, so keep it fun and simple. Usually, a question with an open answer is the best conversation starter; drawing people to you out of inquisitiveness. Present yourself with confidence and a friendly smile and you will appear as a playful and fun person.
These are suggestions that are guaranteed to work when you want to approach someone and start a conversation at a bar. Feel free to play around with these lines and your own openers will naturally appear. Now, you're prepared and can impress people with your confidence. Good luck!

Want to connect with people at the bar in a whole new way? Download the BOTY App on iTunes or Google Play for free!
Want to work as a bartender but don't have any experience? Well, we've got good news and bad news for you.
The good news is; landing a job in the service industry is pretty easy. The bad news is; it may not be a bartending job right off the bat. Not to worry though, because we've got some tips for breaking into the industry.
Make Friends with Bartenders
By far the most important thing you can do to land yourself a sweet bartending gig is to befriend some bartenders. As with most industries, bars and restaurants are all about nepotism. If someone who likes you knows you need a job, the next time they hear of one they'll recommend you.
If you don't have any experience bartending, why not ask a friend if you can train with them? This may not fly in fine dining establishments but I know several dive bars where the bartenders train the occasional newbie.
Act Professional 
Just because bartending is a fun job in environments that are often relaxed and casual doesn't mean you should be too informal. Bring a resume to interviews, dress professionally, and be on time. It sounds ridiculous, but just these three things will set you apart from the rest.
Hit the Pavement
I've gotten two bartending jobs by simply walking in with my resume (during non-busy times of course) and asking if the place is hiring. Yes, this is tedious and time consuming but it can pay off if you're in the right place at the right time.
Start Small
If you've never bartended before you may need to start off in a different position such as barback or hostess. Then when a position opens up, you'll be there to fill it. Don't worry, turnover in restaurants tends to be high and an opportunity may arise  sooner than you think..
Skip Bartending School
Bartending school is widely laughed at in the service industry and the things you learn there rarely translate to reality. Instead, focus on getting actual training somewhere. Don't worry about memorizing a million drinks, that will come with time. Bartending is about being efficient, friendly, and good in a team setting.
Don't Skip Certifications
Many bars and restaurants require certifications such as a food handler's license or TIPS certifications. These courses are cheap and not too time-intensive and employers love to see that on a resume. 
Got any other tips? Let us know!
Want to connect with people at the bar in a whole new way? Download the BOTY App on iTunes or Google Play for free!
BOTY is a great new app that connects patrons with bartenders in a brand new way and it's changing the image of the bar.
There are so many different types of technology that can help bartenders and even establishments be more effective.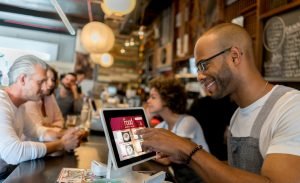 These technologies can help with staying in touch with customers, mixing drinks, taking customer orders, tracking tips and so much more.
Technology used right is such a powerful tool. And with smartphones and tablets it is available at your fingertips to make the job easier. Here are several great bartender apps and technologies to check out.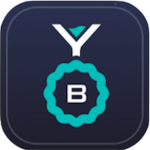 BOTY connects people at the bar in a brand new way. The app allows customers to check into the bar and see who else is hanging out at the same bar. Customers can rate bartenders, chat, flirt, and even play trivia games via the mobile app. As a bartender, you can alert your customers when you are working, share your work schedule, and upload drink recipes among other things. Start building up your bartender following and create your profile today.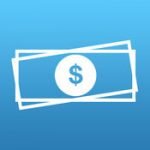 Do you need an app strictly devoted to keeping track of your tips? You can put your tip amounts into this app and go back and analyze your income. This will help you to know your typical income and help you to plan accordingly. It's not a perfect system, but get over tipping.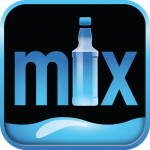 If you need a complete guide of drink recipes at your fingertips you might like to check out the mixology app. They have thousands of recipes that you can try and even review. It comes in handy when a customer asks for a drink you have never heard of before.
Robot Bartenders
We are not sure if robot bartenders came into existence due to laziness or birth from those super busy nights. However, a robot bartender can either help you or beat you out of a job. These robots can make standard drink recipes and customers can create their own drinks. While this is very cool technology that can be helpful, it can never replace the personal contact and interaction from the traditional bartender.
ID Scanners
On busy nights, do you want to take the time to check every ID in the bar? Serving a minor is a serious issue and can get you into big trouble. ID scanners like PatronScan are quick and easy, and can also tell you right away if the ID is valid or expired. Never guess again. ID scanners can be portable so they can be used by bouncers at the door or they can be stationary and used at the counter when you are serving the customers. What a great piece of technology.
POS Systems
It's time to give up on your old cash registers. The new POS systems like Revel can be used with just a single touch screen tablet. You can put in drink or menu orders, open a tab and even charge customers right at this machine. Some even include the tip so that you don't have to ask a customer with a card to leave a tip amount. Keeping track of customers has never been easier.
As technologies advance there are more and more wonderful things that can help promote your life as a bartender. To learn more helpful tips and useful technologies keep following the BOTY blog. You are sure to find something useful for your everyday life.


Want to connect with people at the bar in a whole new way? Download the BOTY App on iTunes or Google Play for free!

One moment you're clinking shots with friends at the bar, the next, you're cursing the existence of the sun. Welcome to hangover hell.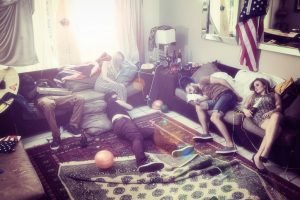 We've all been there. That epic (or not so epic) night that turned into the worst next day ever.
The one that makes you barely get out the words "I'll never drink again." But don't be so quick to give up booze for the rest of your days just yet - there are ways to prevent that mean hangover, as well as some cures should you forget to put those prevention methods to use.
The bar can still be one of your favorite places. Here's how to avoid a serious hangover, and treat one already in process.
PREVENTION METHODS
If you're lacking the Irish gene or don't happen to be 22 anymore, chances are you're prone to a mean hangover come the morning after. Don't despair - these prevention methods will go a long to way make your oncoming hangover much less brutal (although if you're going to pound those drinks one after another, you're definitely going to need to read on to our 'Treatment' methods below.)
Stick to one type of alcohol
A simple rule, that, at times, can be hard to follow. Your downfall will usually come about when someone buys you a shot of something that's not a beer. Best way to avoid this? Choose a liquor for the night that you feel comfortable shooting down as well as drinking with the mixer of your choice. And if you want to be extra careful? Stay away from dark or amber colored hard stuff and stick with a clear liquor like vodka, white rum, or tequila blanco.
Avoid the bubbles
Ever notice that if you drink a bunch of champagne, cava, prosecco or other bubbly drink, you get a bad headache soon after? Now imagine how you'd feel the next morning, if you drank the bubbly stuff all night long. Bubbles are fun, but they're not made for stamina. Steer clear, fellow drinkers, steer clear. P.s. this bubble rule also applies to beer. Sorry.
Drink water constantly
Did you know? Alcohol is a diuretic. This means that it makes you urinate more often, and depletes your body's water levels. Much of the reason you feel so hungover the next day is actually because you're dehydrated. So follow the golden rule: after each alcoholic drink, down a glass of water. The more water you get in you throughout the night, the better your chances of not feeling like the walking dead the next day.
Don't smoke
Although many people like to light up when they drink, the truth is the combo ain't great for your hangover. Studies have shown that nicotine can actually weaken the buzz you get from drinking, making you drink more, and eventually, making your hangover much worse than it needs to be. Also, you'll smell better.
TREATMENT METHODS
If you're reading this it's either because your head is pounding so hard you're willing to try anything, or you've experienced a hangover so bad you vowed never to be underprepared again. You might even be wondering if there's anything good about drinking at all. Either way, we've got your post-drunk back. Use these steps and you'll be feeling better in no time.
Drink more water
Remember that water rule up above? Well if you didn't follow it while you were at the bar, chances are you'll need to repent to the water gods, and repent hard. Get yourself a giant bottle of H20 and pound it. Drinking one bottle in 5 minutes won't do - you'll need to hydrate every 15 minutes or so for a few hours. You're hurting because you're dehydrated, so you need to combat it with water constantly. Also, whether it's Gatorade or other drink, electrolytes will also make you feel better.
Take a charcoal supplement
While there may be some naysayers out there, plenty of people swear by the power of the charcoal (even if it doesn't help, it certainly doesn't hurt.) Taking an activated charcoal supplement is easy; it comes in pill form, and has no taste or other effects. In short, it traps toxins in your body (possibly left over from all of those fruity drinks you shot back) and prevents them from making you feel so icky. Give it a try.
Avoid caffeine and salt
Remember that bit about how dehydrated your body is? Don't make it even more so by indulging in caffeine and excess salt - both will only make you feel worse by depleting your body of its much needed H20 stores. Pass on the coffee, and opt for water or OJ. Don't salt those morning-after eggs - trust us.
Grab some Ibuprofen
While there are some that say that headache pills can harm an already hurting liver, if you don't regularly abuse this organ it's ok to treat that pounding head with some pills. Ibuprofen is the go-to option - just don't take them on an empty stomach (then your head AND your stomach will hurt.)
Nap
A luxury, we know. But getting your REM on can make you feel worlds better if you can afford it. Hopefully you're not at work while reading this, but if you're home try to sneak a nap in. Chances are you didn't sleep well after downing all that booze last night, so your body is in major need of some Zs (especially if you're post holiday drunk.) Don't deny it - let the sleep heal you.
Want to connect with people at the bar in a whole new way? Download the BOTY App on iTunes or Google Play for free!
Think you know all of TV's most important bars? Time to find out.
The bar isn't just a place to order a drink. It's an institution that brings together all types of people, and sets the stage for all kinds of interactions, revelations and drama. And it's played a huge role in some of TV's biggest hits.
Here are 8 bars made so iconic by television, we wish some of them actually existed.
Maclaren's, How I Met Your Mother
Whether you never missed an episode or simply saw a scene or two from this show, chances are you got a good glimpse of this bar. And that would be because this crew of friends had their best times at their local pub, Maclaren's. Tough times, celebrations, epiphanies, and their best moments happened with a drink (or four) in hand. To sum it up in five mostly real words: legen- wait for it - dary.
Cheers, Cheers
We all have that one place where we feel most at home, and in this 80's icon of a show that place was Cheers. With a famous theme song "Where Everybody Knows Your Name," the Cheers bar wasn't just a major part of the show - it was it's own character. Characters on the show went from bar goers, to lifelong friends. We'll cheers to that.
The Drunken Clam, Family Guy
Just because it's animated doesn't make this dive any less of an iconic TV bar. The Drunken Clam sees it's fair share of Family Guy weirdness, and we've loved every minute of it. Still not sold? To quote Peter Griffin: "all the greatest moments of my life I spent right here in this booth."
Paddy's Pub, It's Always Sunny In Philadelphia
Fans of this show know that the Always Sunny gang wouldn't be the same without Paddy's. In fact, the main characters aren't simply bar frequenters, they own the place. Paddy's Pub has seen it all: talent shows, dance competitions and even a strip show featuring Dennis and Charlie (yikes.)
Fangtasia, True Blood
Turns out, the bar isn't for humans to enjoy alone. While it might not be your run-of-the-mill watering hole, True Blood's vampire bar is where some of the juiciest scenes have gone down. Slight differences from other TV bars include serving blood as a beverage, and public feedings on it's human patrons.
Moe's Tavern, The Simpsons
One of the longest running animated shows ever, the Simpsons wouldn't be the same without their run-down, grumpy local hangout, Moe's. With hundreds of episodes and many of them having at least one scene at Moe's, it's fair to say that this bar deserves a permanent spot on this list.
Emerald City Bar, Grey's Anatomy
Known by its regulars as 'Joe's,' this bar is located right in front of Seattle Grace Hospital. This makes it the place all of the doctors come to decompress after the intense drama they face each day. In fact, Joe's bar served as the place where the love story between Meredith Grey and Dr. Derek Shepherd first ignited, in the pilot of the show.
Pavlov's Bar, Two and a Half Men
The main character may have changed from Charlie to Walden, but Pavlov's Bar remained a staple. Serving up Malibu's finest appletinis and more, Pavlov's tiki-chic digs attracted all types - most of them being beautiful women that enjoyed the company of the show's main characters.


Want to connect with people at the bar in a whole new way? Download the BOTY App on iTunes or Google Play for free!