Are you giving non-drinkers the same priority that you give to drinkers at your bar?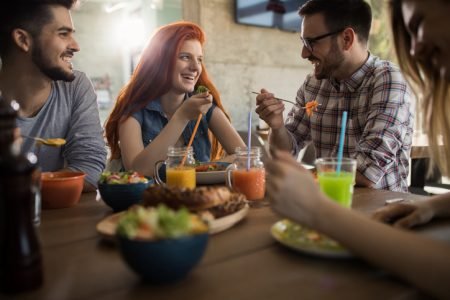 Unfortunately, most non-drinkers say that they are simply ignored when it comes to non-alcoholic drink choices and the overall bar experience.
They are made to order the crap foundation soda on the menu while everyone else's drinks come out looking like crazy concoctions that only a magician could dream up.
So what can you do to stop making non-drinkers feel like the bar experience just isn't for them? Here a few easy ways to cater to non-drinkers at your bar so that they feel welcome too.
Improve Your Selection of Mocktails
Mocktails should be made with just as much attention, time, and care as your cocktails. Choose exotic fruit mixes and nicer options for glasses to delight your non-drinking bar patrons.
Here are a couple of ideas for fruit mixes:
Mix strawberries and mint with sugar syrup, soda, lime juice, and crushed ice. Serve it in a tumbler.
Blend passion fruit nectar with grenadine, orange juice, and ice. Serve it in a cocktail glass like a frozen daiquiri.
You can also allow your customers to customize the ingredients for their mocktail by allowing them to choose their own juices and garnishes.
Offer Craft Soft Drinks
Regular fountain sodas are often loaded with sugar and aren't a good option for customers who need sugarless options.
They're also boring and make your non-drinking customers look like the buzzkill of the party when they order a Diet Coke instead of a Rum and Coke.
Instead, stock craft sodas made from natural ingredients, including ones that use alternative sweeteners like stevia and agave.
This can help to attract more customers to your bar because craft sodas are generally difficult to find in stores and offer a unique taste.
Come Up With Fun Names for Your Non-alcoholic Drinks
Make drinking non-alcoholic drinks just as much fun as drinking alcoholic drinks.
By coming up with fun names for these beverages, your customers don't have to feel like the spotlight is on them when they order a drink.
That is because the name will disguise the fact that the drink doesn't contain alcohol.
Above all catering to non-drinkers is simply good business. Just like restaurants will accommodate people with food allergies or special diets, you can easily upgrade your bar to accommodate non-drinkers.
If you need another incentive, don't forget that non-drinkers leave tips just like drinkers do. If you want better tips, now is the time to step up your game and stop making customers feel like less of a priority just because they don't drink.
Want to connect with people at your bar in a whole new way? Download the BOTY App on iTunes or Google Play for free!
In this modern day, it is just as important, to think about your safety, as it is to have fun.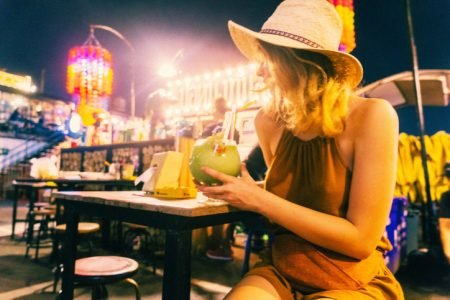 When you go out to the bar whether alone or with friends there are several safety tips and precautions that will help you to have a safe, fun night. Follow these easy tips and you will have a great night!
Stay Together
We don't recommend that you go to the bar alone unless you are a regular at that bar. You should know all the employees and the majority of people who frequent the place if you decide to go alone. If you go somewhere you've never been to before, go with a group of friends. While at the bar, stick together and keep an eye on each other. Not only will it ensure you will be safe, you will have a great time too!
Be Aware Of Your Surroundings
Always be aware of what is going on around you. You should know where the exits are, especially the fire exits! You don't have to be paranoid, just be aware. Stir clear of the people causing drama and pay attention to everything going on inside. If something is making you uncomfortable, trust your gut and do what is best for you and your safety.
Keep Phone Numbers Handy
Be sure to keep your friends numbers on hand, just in case you get separated. For most of us this is easy, since we have smart phones these days. However, if you are going out with new friends, try to exchange numbers before you get to the bar. You will be glad you did!
Have A Code Word With Your Friends
I'm not saying you should be Secret FBI agents or anything like that. However, you should create a code word that means I have had enough to drink or it could also mean this person is bothering me/making me feel uncomfortable. A code word is a safe way to say, you need help without giving off any bad vibes or stirring up more trouble.
Keep An Eye On Your Drink
Take your drink with you wherever you go! Be sure to take it into the bathroom if you don't have anyone to watch it for you that you trust. The number one way to an unsafe night is having something slipped into your drink. You cannot have the mentality that it won't happen to you. You have to guard your drink with your life. Likewise, if you think someone has tampered your drink, don't drink it. Ask the bartender for a new drink.
Drink Less 
Nobody likes to be told how much to drink, but the best way to have a safe night is by not drinking too much. We become less aware of our surroundings with each drink we consume. So drink less and track how much you drink.. In between drinks, ask for a water or orange juice. I say orange juice because it will help replenish the vitamins in your body. It will also help you save you from a hangover the next day. Taking care of yourself by being aware of your drink count will help to keep you safe.
Plan Your Transportation
Whenever you go to the bar, you should plan on who will be the designated driver or if you will use a taxi or Uber. Don't drink and drive. Period. That is the best advice anyone can give you. Also, be sure that your designated driver is not getting intoxicated. If your driver does become intoxicated, use a backup plan like a Lyft.
Be prepared for any situation. You safety should always come first. There is nothing wrong about going out and having a fun night. Just be safe while you are out.
Want to connect with people at the bar in a whole new way? Download the BOTY App on iTunes or Google Play for free!
A social drinker is a person that drinks alcohol mainly during social occasions and only in moderate quantities.  The goal of a social drinker is not to get drunk, but to be more outgoing in social settings.  
(more…)