For those of us suffering in the brutal northeast, spring has finally sprung. But, even if you're lucky enough to enjoy beautiful weather all year round, we're sure you can appreciate the arrival of spring and summer beers.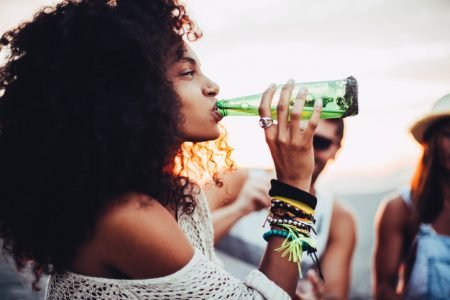 Gone are the bitter stouts and porters of winter to make way for sessionable ales and refreshing lagers. Read on for some trends you're sure to see this year and some fine examples of each.
New England India Pale Ales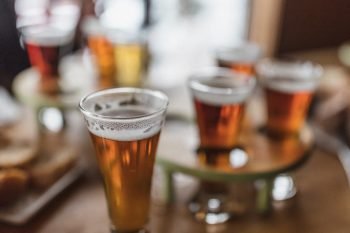 Unless you've never seen the inside of a bar before, you've probably heard of IPAs: the hoppy, bitter brew that's been dominating the craft beer world for the last 15 plus years. However, there's a slightly new style entering the field: The New England IPA, the regular ole' IPA's unfiltered cousin. These brews are packed with hops and are even hazier and fruitier than their predecessors, while actually being less bitter. A classic New England IPA is the Heady Topper from Alchemist Beer in Stowe, Vermont. Another popular example is the Vicinity Double IPA from Trillium Brewing Co. in Boston, Mass.
Easy Drinkin' Lagers and Pilsners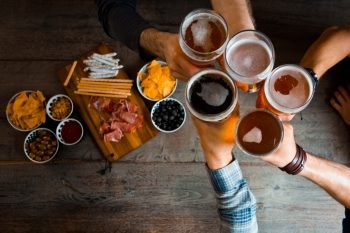 Everyone loves a super fruity IPA or aggressively flavored cider now and again. But there's something to be said for the simple. Lagers and Pilsners tend to fall by the wayside in conversations about craft beer. Yet, they remain staples that seasoned drinkers love. The difference between lagers and ales all has to do with the strain of yeast used. The yeast used in brewing lagers ferments on the bottom of the tank and produces a clean, crisp brew. A pilsner is a type of lager first created in Plzen, Bohemia (what is now the Czech Republic) in the 19th Century when a huge batch of beer went bad. Enter Josef Groll from Bavaria who added hops to the spoiled batch and created the pilsner!
A beautiful example of a clean yet flavorful lager is the Lager of the Lakes from Bell's Brewing in Kalamazoo, MI. If you're looking for a craft pilsner, try out the Polestar Pilsner from Left Hand Brewing in Longmont, Colorado.
A Renewed Appreciation for Lambics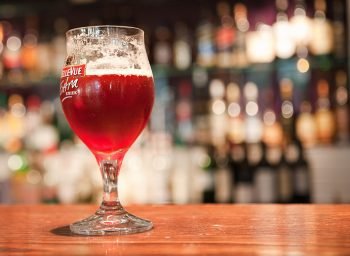 Unlike the specifically chosen yeast strains used to produce most beers, lambics are fermented in the open allowing wild bacteria to get right in there! The end product is pretty sour but is often cut with the natural sweetness from added fruits. A traditional lambic hails from Belgium; like the Lindemans Framboise. In the United States, this style of beer is generally referred to as an American Wild Ale. Try out the Cable Car Ale from Lost Abbey in San Marcos, CA or The Broken Truck from de Garde Brewing in Tillamook, Oregon.
Did we miss anything? Let us know what your favorite spring beers are in the comments!
Want to connect with people at your bar in a whole new way? Download the BOTY App on iTunes or Google Play for free!
Let's face it, college students don't make that much money. Shocker! And the little they do make goes towards college expenses, student loans, and food.
All of this makes going out and having fun so difficult. But since your college years are supposed to be the best years of your life, you have to figure it out. You're not obligated to a home mortgage, kids or a spouse, so how best to get the most out of it with so little?
Drink On Campus
Okay, this can be tricky depending on your campus rules. However, the surefire way to have some fun and save money is to just get a six pack and hang out in your friend's dorm room or hit up a house party. It might not be as fun as hitting the bar, but saving money requires a few sacrifices.

Buy Lower Priced Drinks
Forget the shots! They go fast and the money adds up. Instead buy cheap beer. Most beers are pretty inexpensive and will not damage your pockets. If you have to have a shot or a cocktail, don't buy top shelf. The cheap, generic brands work just as well.
Go To College Only Bars
There is a huge difference between a college bar and tourist bar. College bars expect to have tons of students with little money. So this will fit better with your budget. Tourist bars jack up the prices because they understand that people who are on vacation like to spend money. Take the time to know which bars are college bars. You will enjoy cheaper drinks and make new college friends in the process!
Save For A Rainy Day
Instead of letting a few dollars burn a hole in your pocket, invest in a piggy bank. This way when your college buddies decide to go out, you already have some spare cash lying around ready to be spent. And instead of getting Starbucks every morning, ask your parents to buy you a small coffee pot to keep in your dorm room. Put the money you save into your piggy bank for your next bar outing!
Know When It's Happy Hour
While you are out at your favorite bar, study the happy hour menu like your cramming for an exam. These drink specials will help you stay within your budget. And do some math to figure out if it's cheaper to buy an individual beer or a pitcher. Using the skills you acquire in college will help you drink all night for a reasonable price.
Leave Your Credit Card 
Before you head out, decide how much you are willing to spend and only take that amount of cash. Leave the rest of the cash and your credit card at home so that you are not tempted to spend more once you put on your whiskey face. It's easy to go broke being undisciplined. Don't be the idiot who wakes up the next morning to say, "How did I spend $300 last night?"
Being a college student doesn't mean you have to be broke and stay in night after night. Just get creative with your spending and saving habits. Take time out to have fun! And if worse comes to worse, have one of your buddies buy for the night. You can treat them the next time around. You are only in college once after all!


Want to connect with people at your bar in a whole new way? Download the BOTY App on iTunes or Google Play for free!
Is there anything better when the weather cools than a hearty milk stout or crisp Oktoberfest lager? No. No there isn't.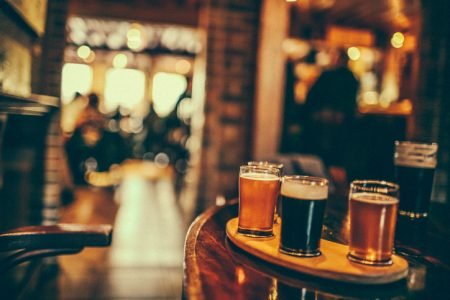 In 2017 we're predicting a bit of a switch up among breweries as the thirst for pumpkin spice everything has decidedly cooled, giving brewers a chance to try new things. Read on for what we think will be hitting shelves and tap lines this season.
Fruity IPAs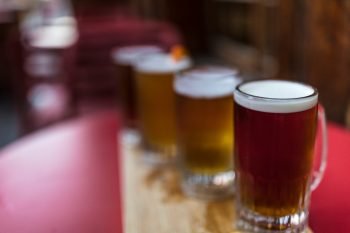 One could possibly think of IPAs throughout the past ten years as on a pendulum swinging from bitter to fruity and back again. This year we'll see bitterness lessen and more fruits added to the mix. Think Tröeg's Crimson Pistil IPA or Ballast Point's Grapefruit Sculpin. The former has a beautiful red hue with a perfectly balanced berry flavor while the latter is a perennial favorite amongst IPA and wheat beer drinkers alike.
Coffee and Milk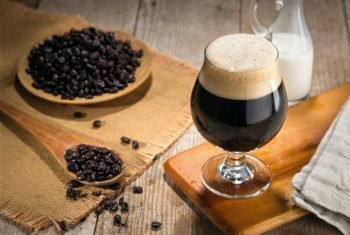 With the seemingly instantaneous eruption of nitro coffee, the creamy almost milkshake-like way to get your daily caffeine fix, comes a renewed interest in nitrogenated beers. Nitro gas is usually used in stouts like Guinness. Nitrogen's smaller bubbles create a smooth, creamy mouth feel contrary to the bubbly and crisp feeling one gets from carbon gas. Think of Left Hand's famous Milk Stout. As far as the coffee trend goes, look no further than Saranac's Cold Brew Lager. While not a nitro beer, it still benefits from the same creamy finish as a cold brew coffee.
German Beers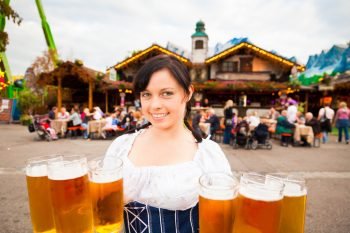 Of course every year there is a resurgence in the popularity of German style lagers around October. However, this year the trend is coupled with drinkers' cooling tastes for bitter beers. Staples like Hofbräu and Spaten are already crowd pleasers that you'll be seeing even more of than usual this season.
Classic Brown Ales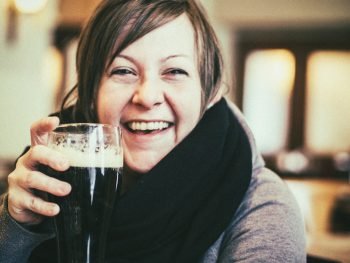 Brown ales have a malty character whether they're of the English or American variety. English Brown Ales such as Newcastle tend to be nuttier and sweeter, while American ones can have a bit of bitter hoppiness as well. Try Sierra Nevada's Tumbler Autumn Brown Ale or the Old Brown Dog Ale from Smuttynose.
Tell us what you think in the comments!
Want to connect with people at the bar in a whole new way? Download the BOTY App for free!
Lately craft beer and even homemade beer has been all the rage across the United States. Beer can come in a variety of colors and distinct tastes. This gives beer lovers so many options. If you are into craft beer and want to be adventurous you definitely have to check out these 7 taprooms for yourself!
It's almost here. Perhaps the shift most dreaded by bartenders and servers everywhere, St. Patrick's Day. A day of unchecked drinking, parades, and green beer. Here are some tips to ease the pain of the Saint Patrick's Day shift.
. 
If you live in a major city, like I do, this day can mean literally hundreds of thousands of people descending on your town to run rampant in the mild spring weather.  It's a very long day; one that all service industry staff can expect to be working upwards of 12 hours. But don't worry, it's some ways to get through the day.  
Eat and Sleep
Seriously.  Eat at every chance you get.  Go to work with a full stomach and bring snacks.  Healthy ones, like bananas and protein bars.  I can't tell you the amount of times I've skipped breakfast to get some extra sleep and had my stomach growling all day, and my energy fade as the day wore on.  What made it worse is it gets so busy that the chance to order food is almost impossible.
Be sure to get some sleep the night before.  Go to bed as early as possible so you can wake up refreshed.  This won't help the inevitable feeling of dread in your stomach when you get up, but at least you won't be tired throughout the day.
.
Don't Drink
This is going to be a really long day, and you may not have the 18th off.  If your bar is the kind of place that lets you take a few shots with customers, maybe save those for the end of your shift.  There's no worse feeling than being a little drunk when you still have to work for ten hours.  Also, you need to be hyper-vigilant about over-serving customers on St. Patrick's Day and you can't do that if you're wasted.
Take Deep Breaths
This might sound clichéd but it really works.  Someone is going to make you mad on this day, it can't be avoided.  You will get stiffed on a check, bumped on your way to the service station, or shouted at for attention.  All of these little things aren't so bad when they happen every once in awhile on a normal night.  But on St. Patrick's day it happens again, and again… and again.  If you find yourself getting overwhelmed, take 3 or 4 deep breaths and I promise the world will look a little brighter.
Keep Your Cash Organized
In one place I worked, the manager would periodically go around to all the registers and take some cash down to the office.  This was amazingly helpful.  Not only was I not struggling to stuff 200 one dollar bills into a tiny bucket, but there was far less to count at the end of the night.
If you have any time at all throughout the day, count and bundle your cash.  Even organize your receipts if you can.  This will allow you to get out quicker when the night (finally) ends.
 .
Brush Up on Serving Laws in Your Area
St. Patrick's day is a good time to get to know your own liability as a bartender.  While it's a chronic day of over-serving, never ever put yourself at risk.  If someone really seems like they've had too much, or talks about driving home, get your manager, cut them off, and take any other necessary steps to protect yourself and the establishment.
Remember, It Is Only One Day
What always gets me through, is thinking about the beer I'll have at my local spot when I'm finished.  The crowds will have long since dissipated and I can finally relax.  There's nothing like that feeling of camaraderie between bartenders after a day like St. Patrick's.
Oh and also, if anyone was rude to you, take comfort when you're done and counting all of their money.  Happy St. Patrick's Day!!
Want to connect with people at your bar in a whole new way? Download the BOTY App on iTunes or Google Play for free!
You're broke, you're bored—and could really use a free drink.
Bars are not cheap and when you're trying to save money, it can be frustrating to count every penny out. Or limit your alcohol consumption, especially when all you want to do is throw back a few and relax.
3 Super Simple Hacks for Scoring a Free Drink (Without Having to Flirt)
So what's the best way to snatch a free drink without having to expose a little cleavage or flex a bicep? Here are three super simple hacks everyone can afford to do, no debit card required.
1. Appear friendly and laid back
Kindness and, more importantly, politeness can go a long way at a bar, particularly on crowded nights. I'm not talking about bowing or standing when a lady walks in—just your run-of-the-mill, everyday, non-creepy friendliness. It's what makes people curious about who you are. And let's face it—you're not going to get any free drinks from people who have, well, zero interest in getting to know you.
So what are the easiest ways to make yourself seem courteous and approachable?
Do
Don't
Smile like a pervert

Hermit yourself in a dark corner

Make cringe-worthy racist or sexist jokes
Most people assume the easiest way to get a drink is through flirting, but just bring your cool vibes to the table. And you might surprise yourself with a few free shots—and some new friends, too.
2. Build a rapport with the bartender
Surprise, surprise, but bartenders are people too. And not just your average Joes and Janes—we're talking about hardworking, patient and all-around "Good Guy Greg" types who deserve some recognition. Remember, bartending is a form of customer service, and we all know how hair-pulling and insanity-inducing those jobs can be.  As a result, bartenders have seen it all, meaning they aren't likely to hand out free drinks to just anyone lingering at the counter.
Now, if you're already a regular customer on good terms with the bartender, congratulations—getting free drinks will be a cinch. But if you're not at that status yet, here's what you can do to prove to the bartender you're someone worth gifting a little alcohol:
Do
Say "please" and "thank you" when ordering drinks

Use the bartender's name—if you don't know it, ask

Converse with the bartender when they have some downtime

Tip well
Don't
Demand drinks or get snippy

Call the bartender "bartender" as if it's their name

Converse with or hit on the bartender when they're busy with customers

Forget to tip
https://botyapp.com/blog-people-leave-big-tips/
3. Make bets to win free drinks
Playing games isn't everyone's thing, but if you're sociable and love taking risks, making bets with your fellow bar goers will make for one hell of a night—and guarantee free booze along the way.
Here's what you need to do: find someone at the bar willing to wager a drink. (You, too, must be willing to spot your opponent a drink if you lose.) Usually, the drunker your opponent is, the better your odds of winning are.
There are hundreds of bar bets you can do, depending on the quality of your fine motor skills and the amount of pocket change you have on hand.
Here is a video of some magic trick-esque bets that are sure to wow the crowd at any bar:
So, to recap, if you're planning on winning a couple drinks, here's what you should do (and avoid doing):
Do
Make bets with (drunk) strangers

Make a bet with the bartender if they're not busy

Bring spare change, dollar bills and matches

Limit the number of bets you make
Don't
Make multiple bets with the same stranger, especially if you're on a winning streak

Try to bet a bartender that's busy

Make a bet if you can't afford to buy someone a drink
Make sure you don't accidentally become the "con artist" tricking people out of their money. As a rule of thumb, don't do any bets more than once or twice in a night. Your goal is to leave with a free drink—not a black eye.
So the next time you're at a bar, be confident and try your hand at some of these fun and easy ways to win a free drink. You might surprise yourself and leave drunker than you planned on getting!
Want to connect with people at your bar in a whole new way? Download the BOTY App on iTunes or Google Play for free!