So, you got hurt at work. That sucks. We know what it's like for restaurant employees.
You rely on your physical health to complete your job and most restaurants don't offer health insurance, putting us bar staff at higher risk than most when it comes to injuries. But don't lose hope. There are still options available to keep you afloat until you can safely return to work. Read on for some tips for navigating workers' comp insurance as well as some info on disability benefits and disability insurance.
Workers' Comp Basics
While the laws vary state to state, most require employers with 1-5 employees to have workers' compensation insurance. This means that if you get hurt on the job you can file a claim to receive lost wages while you're out of work. The first thing to do when you become injured or ill on the job (after seeking medical attention of course) is to find out if your establishment does indeed have workers' compensation insurance. Most likely they do.  The second thing to double check is that you are classified as an official employee of the bar. Some employers try to be shady and cut costs by hiring staff as 'independent contractors'. But, you probably are already aware if you've been hired under this category.

Filing Workers' Comp
If you are hurt at work while performing a work-related task, you must immediately report it to your employer IN WRITING. In New York, you must provide this notice within 30 days of injury. However, we strongly recommend doing it as soon as possible. Your employer should then provide you with the necessary forms to fill out. These may include some for your employer's insurance carrier, one for the state, and all the relevant info about your rights in the situation and returning to work. Your employer will also need the full medical reports from any treatment you receive related to the injury or illness.
In most situations your boss should file the claim for you. However, it's best to stay updated and informed throughout the process. If your claim is approved, you may receive a percentage of your lost wages and assistance with medical bills. If you are denied, you have the right to appeal.

Disability Benefits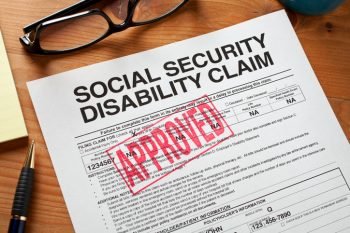 If you become ill or are injured in a NON work related incident, you may qualify for assistance from the state through social security. Again, you will need all of your medical records to receive benefits. When filing for disability through the social security office, you are making the claim that you are physically or mentally unable to work. HERE is some relevant info.

Disability Insurance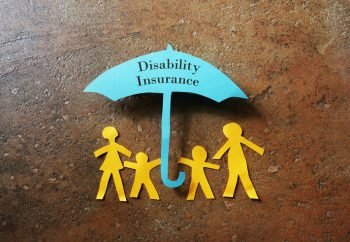 Before an injury occurs, it may be wise to look into disability insurance, especially if you don't have health insurance. Many financial institutions provide this type of coverage. Basically, you'll receive a medical exam and be quoted a tier of monthly prices depending on how much you want to receive in the case of injury or illness. The younger and healthier you are, the more affordable this is so it's best to do it as soon as possible.
Have experience with any of the above? Let us know in the comments and get well soon!
Want to connect with people at your bar in a whole new way? Download the BOTY App on iTunes or Google Play for free!
Want to work as a bartender but don't have any experience? Well, we've got good news and bad news for you.
The good news is; landing a job in the service industry is pretty easy. The bad news is; it may not be a bartending job right off the bat. Not to worry though, because we've got some tips for breaking into the industry.
Make Friends with Bartenders
By far the most important thing you can do to land yourself a sweet bartending gig is to befriend some bartenders. As with most industries, bars and restaurants are all about nepotism. If someone who likes you knows you need a job, the next time they hear of one they'll recommend you.
If you don't have any experience bartending, why not ask a friend if you can train with them? This may not fly in fine dining establishments but I know several dive bars where the bartenders train the occasional newbie.
Act Professional 
Just because bartending is a fun job in environments that are often relaxed and casual doesn't mean you should be too informal. Bring a resume to interviews, dress professionally, and be on time. It sounds ridiculous, but just these three things will set you apart from the rest.
Hit the Pavement
I've gotten two bartending jobs by simply walking in with my resume (during non-busy times of course) and asking if the place is hiring. Yes, this is tedious and time consuming but it can pay off if you're in the right place at the right time.
Start Small
If you've never bartended before you may need to start off in a different position such as barback or hostess. Then when a position opens up, you'll be there to fill it. Don't worry, turnover in restaurants tends to be high and an opportunity may arise  sooner than you think..
Skip Bartending School
Bartending school is widely laughed at in the service industry and the things you learn there rarely translate to reality. Instead, focus on getting actual training somewhere. Don't worry about memorizing a million drinks, that will come with time. Bartending is about being efficient, friendly, and good in a team setting.
Don't Skip Certifications
Many bars and restaurants require certifications such as a food handler's license or TIPS certifications. These courses are cheap and not too time-intensive and employers love to see that on a resume. 
Got any other tips? Let us know!
Want to connect with people at the bar in a whole new way? Download the BOTY App on iTunes or Google Play for free!
Society has brought about its own culture for living, celebrating and getting through life. Where we go to figure things out varies from person to person. 
What are some ways to help bartenders recuperate in the new year?
The holidays are often less than restful for us bartenders and servers.  Between Thanksgiving, Christmas, and New Year's we often work our longest, busiest shifts of the year when most others are relaxing and enjoying vacation days.  
While it's great to be making extra money at a time when others are just spending it, it's hard on our bodies and minds.  Read on for some tips on getting back to normal after this stressful season.
Set Aside Time for Yourself
It's hard to explain to family and friends why you can't attend parties or come home for the holidays.  So, the rare days off we do have during this time are usually spent running from place to place trying to see as many people as humanly possible.  
While this is important, it's equally important that you set aside time to do the things you love to do. Maybe that's heading to your favorite coffee shop with a good book or spending some quality time with Netflix. Whatever it is, get on it.
Get a Massage
Take some of that extra money and treat yourself to a massage.  Not only is it relaxing but it's something us in the service industry should be doing regularly.  It is well know that massages help with ailments like back and neck pain, but it can also ease insomnia, anxiety, and a host of other issues both mental and physical.  
Get Some New Shoes
The New Year is a perfect time to throw out those raggedy old sneakers you've been wearing at work (you know the ones).  When your shoes get worn down they stop providing you with the support you need.  Proper footwear is imperative for service industry workers and neglecting this can lead to negative effects you'll feel in your whole body.
Take a Vacation
While many people have the holidays to look forward to throughout the year, bartenders and servers don't always view them with the same excited anticipation.  Instead, think about planning a trip somewhere you've always wanted to go.  Even taking the smallest step towards a personal goal of any kind can relieve the midwinter doldrums.
Volunteer
Giving back to your community is especially important during the holidays when many families struggle and it has the added bonus of putting our own problems into perspective.
Tell us how you take care of yourself after the holidays!
Want to connect with people at the bar in a whole new way? Download the BOTY App on iTunes or Google Play for free!
Why is it so hard saving when your entire income is cash? You'd think it would be easier when you can physically see all your hard earned dough disappearing. And yet, it's infinitely harder to save when you're taking home your salary every night instead of twice a month.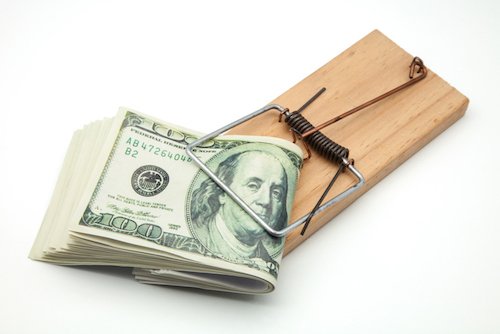 We get it, that's why we've rounded up some tricks we think will help you keep some of that green.
Deposit That Money!
First things first, you can never save if you don't actually put your money, or most of it, in the damn bank!  It's very hard to keep track of what you're accumulating week to week when there's a constant two-way flow of cash out of your wallet.
So, we recommend designating one day a week to count up and deposit all of your money.  My "week" ends on a Tuesday.  So every Tuesday I go down to the office and count up everything I've made that week.  Then I go right to the ATM and deposit it!  By doing this consistently, you'll actually know how much you're making for once.  The first step to saving really is keeping track!
Pay Yourself First
You may have heard your mom tell you this before, but it really works.  Choose one bill every month, like a credit card payment.  Then, every time you pay that bill, transfer the same amount as that payment into your savings account.  After a while, this starts to add up.  This method is also a good way to save for something specific, like a vacation. It's relatively painless since you're already doling out some cash, so why not feed your own piggy bank at the same time?
Be Realistic and Relax
When I started my current job I decided to put $100 a week into savings.  I wanted to see the numbers climb quickly, but it just wasn't doable.  So, I bumped it down to $75, giving me an extra $200 as a cushion for the month.  And, if on the last day I still had that money, I put it into savings.  What we mean by relax is, don't put too much pressure on yourself.  The most important thing is that you save consistently.  It will start to accumulate; you just have to give it time.
Buy That Coffee, But Save At the Same Time
Sometimes it's life's little luxuries that get you through the day.  If you look forward to that double mocha frappe every afternoon, and if you can truly afford it, get it!  Then, transfer the same amount that coffee cost you into savings.  Or, put $3 into a separate part of your wallet or an envelope and watch the money pile up.  It may not seem like a lot, but at the end of the year, you could find yourself with upwards of $1000 in extra savings!
Change Your Mindset Around Money and Saving
Whenever I spend money on something frivolous, like a taxi home because I'm feeling lazy, I try to think of that expense in different terms. For instance, you may not think twice about spending that $20 on a cab three times a week, but you wouldn't go to H&M and buy twelve new T-shirts a month would you?  While the goal isn't to shame yourself, sometimes we all need a bit of perspective.
Be Consistent about Saving
We know that this can be nearly impossible when you depend on tips, but it can be done. You may have to set a slightly lower number than you originally would have liked to, in order to account for slow weeks, but if you save the same amount every week, or even every month, you'll be on your way to building a solid little nest egg.  Knowing you're secure is truly the best feeling.
Want to connect with people at your bar in a whole new way? Download the BOTY App on iTunes or Google Play for free!