Coworking is undoubtedly changing the way we work and is making waves across the globe. Yet, while there are hundreds of cowork brands that host millions of individuals in brick and mortar facilities, only a few forward-thinking companies are taking the concept to the next level by incorporating, none other than, the bar!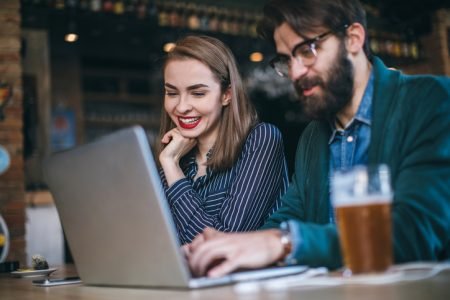 We put our heads together to come up with a few reasons why (co)working from the bar makes perfect sense.
1. Longer Work Hours
With last call not happening until 2am in some states, you have a much longer window of time to be productive. Sure, you may decide to shut down around midnight, but when working from the bar, you at least have that option.
2. Unlikely Connections
You never know who you'll be seated next to, which makes bar working exciting and always new! Just imagine getting settled for a bar work session and looking up to see that one of the area's most well known business pros just plopped down next to you… serendipity at its finest!
3. More Natural Interactions
Mixing it up with people at the bar is kind of like going to a networking happy hour, but without the pressure and uncomfortable introductions. Sit at the bar for an hour or two, and you're likely to spark up a conversation with someone you've never met about something you may or may not discuss often.
4. Differing Opinions
Free flowing convo with the new people you've connected with will undoubtedly spark a charged up conversation. These viewpoints and opinions, as different from yours as they may be, are valuable and can add something new to your business thought process...Embrace 'em.
5. Free Wifi
Every red-blooded professional needs access to wifi and most restaurants offer it to guests, at no charge, to entice them to stay longer and eat more. Save your hotspot storage and soak up theirs.
6. Built-in Distractor
In the case you don't want to go to the bar to spark up conversation with all the cool people you'll meet, just pop in your headphones and bury yourself in your laptop. Chances are no one will bother you, thus allowing for a distraction-free work session.
7. Free focus group
Use your barmates (and even the bartender) to talk through new business ideas that you're considering. Or get their opinion about who to hire or fire. They'll be able to provide you with unbiased opinions and, quite possibly, useful data that could otherwise cost you lots of money to obtain from a professional.
8. Food
Traditional cowork spaces don't have this option on a regular basis, and when they do, it's up to members to clean up their own mess. Bars, however, come with full menus and staff to clean up. Less hassle for you... and you'll need something to soak up the alcohol.
9. Drinks
Of course! Why work at a cowork space that only offers members beer when you can go to a bar and get the whole shabang! That drink (or two) may be just what you need to get your creative juices flowing and get you into your work groove.
10. Fun!
Bars are fun… drinking (when done responsibly) is fun… and if you're doing what you love, your work is fun too! Here's to making awesome things happen... Cheers!


Want to connect with people at the bar in a whole new way? Download the BOTY App for free!
BOTY is a great new app that connects patrons with bartenders in a brand new way and it's changing the image of the bar.
There are so many different types of technology that can help bartenders and even establishments be more effective.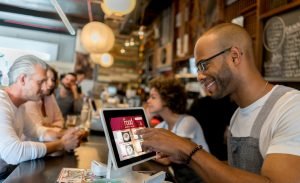 These technologies can help with staying in touch with customers, mixing drinks, taking customer orders, tracking tips and so much more.
Technology used right is such a powerful tool. And with smartphones and tablets it is available at your fingertips to make the job easier. Here are several great bartender apps and technologies to check out.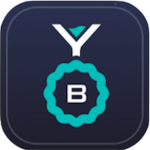 BOTY connects people at the bar in a brand new way. The app allows customers to check into the bar and see who else is hanging out at the same bar. Customers can rate bartenders, chat, flirt, and even play trivia games via the mobile app. As a bartender, you can alert your customers when you are working, share your work schedule, and upload drink recipes among other things. Start building up your bartender following and create your profile today.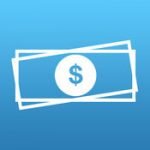 Do you need an app strictly devoted to keeping track of your tips? You can put your tip amounts into this app and go back and analyze your income. This will help you to know your typical income and help you to plan accordingly. It's not a perfect system, but get over tipping.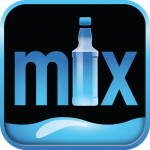 If you need a complete guide of drink recipes at your fingertips you might like to check out the mixology app. They have thousands of recipes that you can try and even review. It comes in handy when a customer asks for a drink you have never heard of before.
Robot Bartenders
We are not sure if robot bartenders came into existence due to laziness or birth from those super busy nights. However, a robot bartender can either help you or beat you out of a job. These robots can make standard drink recipes and customers can create their own drinks. While this is very cool technology that can be helpful, it can never replace the personal contact and interaction from the traditional bartender.
ID Scanners
On busy nights, do you want to take the time to check every ID in the bar? Serving a minor is a serious issue and can get you into big trouble. ID scanners like PatronScan are quick and easy, and can also tell you right away if the ID is valid or expired. Never guess again. ID scanners can be portable so they can be used by bouncers at the door or they can be stationary and used at the counter when you are serving the customers. What a great piece of technology.
POS Systems
It's time to give up on your old cash registers. The new POS systems like Revel can be used with just a single touch screen tablet. You can put in drink or menu orders, open a tab and even charge customers right at this machine. Some even include the tip so that you don't have to ask a customer with a card to leave a tip amount. Keeping track of customers has never been easier.
As technologies advance there are more and more wonderful things that can help promote your life as a bartender. To learn more helpful tips and useful technologies keep following the BOTY blog. You are sure to find something useful for your everyday life.


Want to connect with people at the bar in a whole new way? Download the BOTY App on iTunes or Google Play for free!

Here are 7 simple ways to make friends at the bar without breaking a sweat. 
Whether you've just moved to a new city or you're simply looking to broaden your current social circle, the bar is a great place to meet new people. Nervous? With these tips, the BOTY app, and a little liquid courage, you'll be making new friends in no time.
1. Check your body language
First things first, you need to show that you're open to talking to someone. Ever notice the guy hunched over his drink, glued to his cell phone, completely closed off from the entire bar? Don't be that guy. You won't make any friends if you're putting off "don't bother" vibes. Instead, do your best to sit in a way that makes you more approachable. Don't cross your arms, and try to sit in the position that faces slightly outwards towards the rest of the bar - and don't forget to smile from time to time.
2. Eavesdrop.
We're not saying you should rent some expensive spy equipment, but listening to conversations that are happening nearby can create an opportunity for some social interaction. Hear someone talking about a topic you're also interested in? Have something to add to a conversation that's happening a table over? Go ahead and jump in! Just remember that the bar attracts all types of people, so be sure to read the room a little. It's best not to interrupt a heated argument or come between a couple on a date.  
3. Use a social app
Welcome to 2017, bar goer. While we don't encourage never looking up from your phone, we do encourage using it for a purpose. Currently, there are dating apps (like Happn and Match) that let you message other people around you, but they focus on the romantic connection. That's why people are turning to the BOTY app. It lets you see other people that have checked into the bar you're at, and message them. Of course, you can also send a flirty message if you happen to see someone attractive. The choice is yours - just download and start meeting the people around you.
4. Get the bartender on your side
Bartenders are the original confidants. There's no shame in letting your bartender know that you're there to mingle - chances are they'll be more than happy to make a casual intro happen.
Best way to go about it? Be a cool customer. Start a conversation and get to know your bartender a bit, once you're no longer a stranger they'll have a better sense of who you are, and who to introduce you to.
5. Join a game
A lot of bars come equipped with entertainment; pool tables, dart boards, or even trivia - all are great ways to interact with other people at the pub. Ask to join a game or group up with a trivia team - they're great ice breakers. And now there are even new ways to make a connection. The BOTY app has mobile trivia, so you can connect with other players that are checked in at the same bar. Start with the app, and then get up and say hi in person - it's a win win.  
6. Start a conversation.
When tips one through five aren't options, sometimes you have to bite the bullet and just say hi. This can be scary, but once you do it you'll likely realize it's not as big a deal as you thought. Comment on the game, compliment someone's cool t-shirt, or ask where to get the best pizza in town. So long as you steer clear of anything that might be offensive, you can't really go wrong here. Take a sip of your drink and go for it!
7. Follow through.
Once you've started something, don't cop out. Maintain a level of interest and do your best to contribute to the conversation and ask questions - basically, be present. If you like the person or people you meet and you're not already connected on the BOTY app, why not suggest becoming friends on a social media channel you both use? Exchanging info means you won't have to wait to bump into them again at random, you can actually plan to meet up.
Want to connect with people at the bar in a whole new way? Download the BOTY App on iTunes or Google Play for free!

Finding the best bartenders at your favorite hot spots is a must to make the most of your evening. But sometimes it can be difficult to spot which bartender is actually the best. Sure, the brunette that works on Saturday is attractive, but that doesn't mean she is going to take good care of you and your friends.  
In the bartending game, tips aren't everything although that's how so many approach the profession.  In order to have massive success, you have to focus on a long-term strategy.