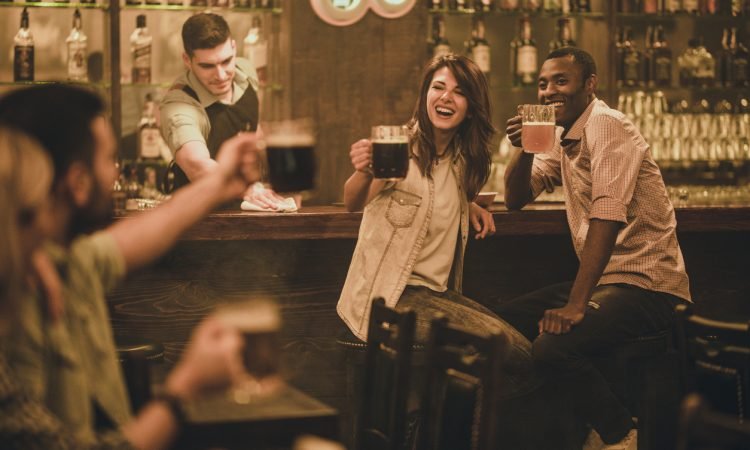 It's Saturday night and yes, you have a hot date! So you want to enjoy a casual meetup at the bar?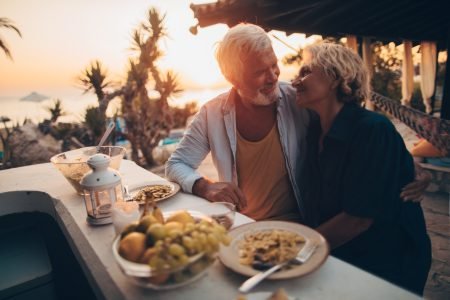 This is actually a great idea because the perfect first date should be short, interesting, and leave you feeling excited to see that person again.
So how do you pull this off? Here's how to take a first date to the bar and increase the odds of an awesome date.
Choose the Right Scene
For a first date, you want to choose a bar that isn't too fancy. But at the same time, a dive bar just isn't good enough. Choose a place that is a bit nicer than some place you might go to as your regular hang out.
You also want to choose a place that makes it look like you aren't really trying too hard to impress.
Pro tip: Don't go to the bar at a chain restaurant because it's too loud and you won't be able to hear each other. Save the $5 margaritas and fried onion blooms at TGIF's for Tuesday night takeout.
Don't Take Your Date to Your Usual Hangout Spot
It's nice if you go to a bar that you've been to before. However, you shouldn't be high-fiving every person that walks in because you know them.
It's hard enough to have a conversation with someone you don't know. It's even harder for your date if he or she can't even keep your attention because your buddies keep walking in.
Also, it will be a huge turnoff to your date when your crew keeps texting you to ask how things are going.
Go to a Bar That Serves Food
Choose a bar that serves food to provide a welcome distraction if things get awkward during your date. Plus if you skipped lunch that day, ordering food will keep you from turning into the hangry monster and ruining your date.
Pro tip: Order some munchies, but not dinner, so that you can get out fast if things aren't going well.
Don't Get Drunk
One or two cocktails should be enough to take the edge off your nervousness. If you go all in and get drunk, there's a 99% chance you're going to ruin things.
Above all, don't try to pre-game before the date. Your date will notice that you've been drinking and he or she will not be impressed by your closet alcoholic tendencies.
Don't Be Flashy or an Extreme Cheapskate
There's no need to show off your fat bank account, your new cars or all of hot models you know because you're so well-connected.
On the other hand, letting your date know that you're using a 2-for-1 coupon isn't exactly a turn on.
When the bill comes, pay the bill or go dutch and just get it over with. There's no need to have a lengthy conversation with the bartender about who ordered what or belittle your date because you can afford to pay all of an expensive bill.
Want to connect with people at your bar in a whole new way? Download the BOTY on iTunes or Google Play for free!