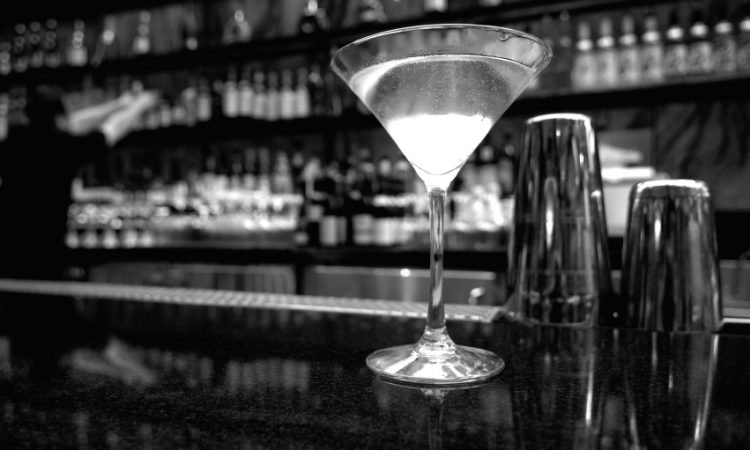 You're either a bartender or looking to become one right? And you're just checking to see if you already do these things or trying to figure ways to get better. This kickass list is simple and straight to the point sharing ways to nail bartending.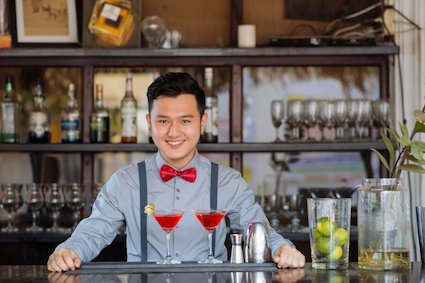 I'm sure you're aware of the basics of being a good bartender. Be nice to people, get the drinks recipes correct, check IDs (it's the Law) and never serve underage customers. You also have to serve, invent, handle money, manage, organize and be a friend. You are on stage and people are watching you. Here are 5 uncommon tips to go from just being a bartender to becoming a startender.
.
Be a Know-it-All
Be the Hermoine Granger of drinks so do plenty of research. Understand what you're serving and why. If you work at a wine bar, know everything about wine. If you're just starting out, pick a few to learn and get to know them well.
Know what you're serving in great detail and be sure to include a few fun facts. If someone asks you about a drink, share some details, add a smile and include a joke or two. By making customers feel at home and sharing little unknown facts, you become the expert in their mind. Improve your banter and remember people pay for drinks and tip even better for good service.
From the Corner of your Eye and Ear
Use your peripheral vision to see and know all things at the bar. Be sure to learn how to actively listen to your customers. Effective communication is important to have longevity in the industry. Aside from that, it's important to check if the air conditioning is optimal; make sure the music is not too loud, keep the glasses filled, clean the bar, and even connect customers who have similar interests. People want to feel comfortable so keep an ear to your surroundings and don't let any negativity seep into the bar.
Look Better than a Martini
You have to look the part even if you have on that uniform. There are two things you have to keep in mind if you are even thinking of competing with that martini and its gorgeous olives.
Be clean. Keep washing your hands, have good hygiene, use sanitizer, and make sure your uniform and/or outfit is neat and you are presentable. If people don't think you care, they won't care either.
.
Smile and wink. You are always more attractive when you smile, and when you wink, you make customers feel more attractive. Customers who are made to feel more important will come back often and will tip better..
Personalize the Experience
Make drink suggestions and do it often. Try to anticipate their mood and flatter them with your expert drink recommendations. So how will you know what they want? Well it's simple, with regulars, you just pay attention to what they ordered in the past. With new customers, when they first walk through the door, ask them for their name and how is their day going. Wow that is simple. Once you do this, customers will tell your everything because once you make them feel important and open the communication door, they will enter happily and keep talking.
Play the Right Memory Games
You will interact with all types of people at the bar and everyone wants their drink right now. You must to take orders and multitask without messing up in order to keep customers happy. In order to be effective at your job, you have to have a good memory by remembering drinks, names and conversations you've had with past guests. So if your memory needs some fine tuning, download and practice a good memory game or two or three. In order to have success as a bartender, you have to commit and be dedicated to the profession. Taking the time to enhance your memory will do wonders for your interaction with others in the industry. Here are 5 strong apps to help sharpen your memory.
Want to connect with people at your bar in a whole new way? Download the BOTY on iTunes or Google Play for free!