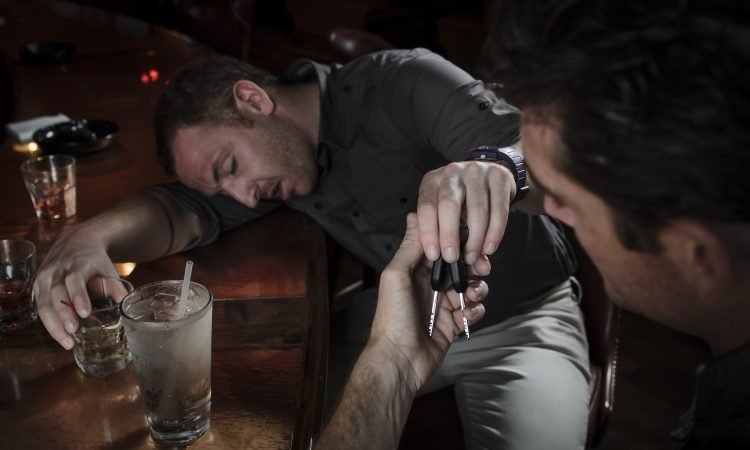 Every group of bar goers has (or should have) a Non-alcoholic Designated Drivers, or DD. But if it's your turn to get behind the wheel, the notion of hitting up a bar is probably driving you mad. After all, you're the one who will have to sit and watch as all your friends party hard, crack lame jokes, flirt with the bartender and drink the night away, all the while blissfully unaware of the fact you're, well, totally sober.
But there are ways you too can have fun. You might not be getting drunk, but you can still "drink" alongside your friends without consuming alcohol. I'm not just talking about sipping a Diet Coke and hoping it kind of, sort of looks like booze. I'm talking about drinks that are cheap, simple, taste good—and look a lot like alcohol.
Here are four non-alcoholic alternatives you'll want to order the next time you're Non-alcoholic Designated Drivers for the night.
Club Soda and Lime
This is a fairly standard non-alcoholic option for teetotal bar goers. Because of its universality, you can be certain the bar you're at will have some club soda in stock. The best part is that club soda and lime looks exactly like a gin and tonic, so there's no need to worry about standing out.
Ingredients
Pros
Easily passes for alcohol
Cheap
Quick and easy to make
Cons
Shirley Temple (or Roy Rogers)
If tasteless, clear beverages aren't doing it for you, try opting for the far tastier Shirley Temple, a delicious citrus soda-based mocktail with a splash of grenadine. Although it doesn't look any more alcoholic than a bottle of milk, a Shirley Temple is certain to quench your thirst as well as your sweet tooth. You can also replace the lemon-lime soda with cola to make it a Roy Rogers instead.
Ingredients
Lemon-lime soda (Sprite, 7-Up or Sierra Mist)
Grenadine
Maraschino cherry for garnish (optional)
Pros
Delicious and sweet
Quick and easy to make
Cons
Doesn't easily pass for alcohol (especially if it has a cherry in it)
Can be too sweet for some folks
Virgin [Fill in the Blank]
Still in the mood for something that at least sounds a bit more alcoholic than the previous two? Ask the bartender about "virginizing" some of your favorite drinks. Yummy alternatives include virgin pin͂a coladas (made with pineapple juice, coconut cream and crushed ice) and virgin strawberry daiquiris (made with lemon-lime soda, lime juice, fresh strawberries, sugar and ice).
Ingredients
Varies but usually includes any combination of soda, juice, fruits and/or ice
Pros
Delicious and sweet
Similar in flavor and appearance to alcohol
Cons
Usually requires a blender to make, which a bar might not have on hand
Not as cheap or convenient as other non-alcoholic options
Juice and Soda
Although juice sounds like something that belongs at a kids' table, let's take a moment to recall the basics: juice is colorful, mixes well with soda and is capable of passing for alcohol. Juice and soda combos are an ideal choice if you're into mixing your own drinks and want to avoid the hassle of blenders and complicated ingredients. Non-alcoholic Designated Drivers, Ask the bartender about what kinds of juices they have and try your hand at concocting new punches and mocktails. You might just surprise yourself with what you come up with!
Ingredients
Pros
Easily passes for alcohol
You can control sweetness, fizziness and color
Cons
Ingredients depend on what bartender has available
Hopefully now you have a sense of what easy-to-order, non-alcoholic alternatives exist. Non-alcoholic Designated Drivers, remember, being the DD doesn't mean giving up on fun—it just means being a bit more creative when it comes to drinking. So don't be afraid to get out there because even sober people can be party animals!
Want to connect with people at your bar in a whole new way? Download the BOTY on iTunes or Google Play for free!