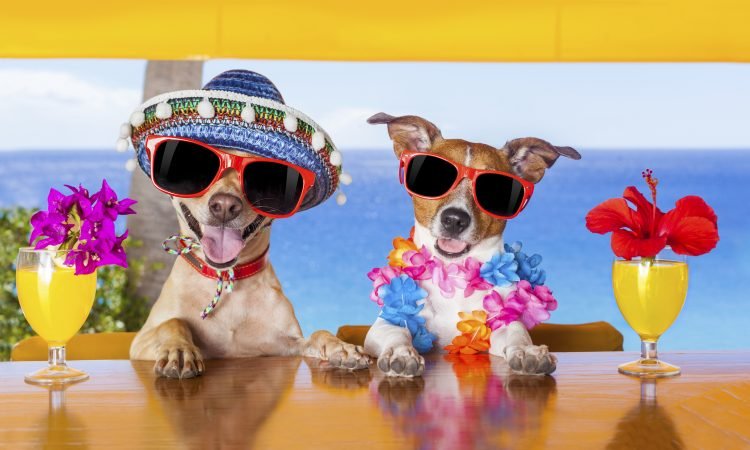 Have you ever wonder why people love the bar so much?
Being in my late 20's I've come to realize that there are two different types of a 'night out'. There's the one where you put on one of your better dresses. You do your hair and makeup just right and go to a club where you and your friends dance with strangers and drink the night away.
Then there's the night where your clothes consist of comfortable jeans and a stain free shirt. Your hair is in a messy bun as you walk into your favorite bar to relax for the evening. It probably comes as no surprise that I prefer the second type of night.
There is something cozy and homey about bars. And after spending time visiting ones from all around the world, I've come to realize a few things about why people love the bar so much.
Fact #1: Variety
No matter your lifestyle there is always a bar out there for you. From the upper class that serves prohibition style cocktails. To the dive bars where country and rock pour from the jukebox. There is a bar for everyone. Personally I prefer the Irish pubs, where the main drinks are Guinness and Heineken while Dropkick Murphy's plays in the background.
Fact #2: Want to Talk, Don't Want to Talk?
Have you ever had one of those days where you don't really feel like talking to anyone? But you don't necessarily want to be alone.  The wonderful thing about bars is that they are always full of people and there's no obligation to talk. Sometimes it's just nice to be a part of a collective conversation and too just nod your head along. And sometimes it's just nice to be surrounded by quiet chatter while you reflect over your drink.
Fact #3: A Place to Vent
Being in a bar, it's almost a requirement to share the details about something that may not be going great in your life. Here no one is passing judgment because they may be going through a similar experience.  It's not all bad news because the bar is also the place to have a shot to celebrate a birthday or toast to a new promotion.  The bar is the place to express yourself through the good or bad times.
Fact #4. Introvert, Extrovert? We Love Them All!
Bars are definitely the place where everyone can come and find themselves at ease.  An extrovert is a friendly person who truly enjoys talking to and being around other people.  If you're an extrovert there will be plenty of people to talk to and swap stories with.  It's not as easy for introverts to make new friends because it takes up so much energy to get to know someone.  So introverts will most likely be the one listening to the most outrageous stories.
Fact #5. Comradery
If you're lucky enough you will find a bar that becomes your home away from home.  You know the one where you know the owners, all of the bartenders know you by name. And they have your drink poured as you walk through the door.  The other patrons warmly welcome you and probably know details about your life that no one else knows. It is in these bars where stories and advice are doled out over beer and anyone can be dragged into a conversation.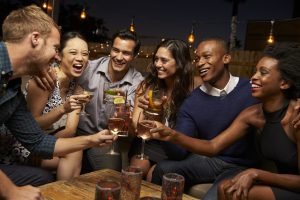 The thing I personally love about bars is the ease of the atmosphere. No one cares where you've been and no one cares about your mistakes, everyone is just looking for the same thing – a cold drink and a fun story to listen to.
Want to connect with people at your bar in a whole new way? Download the BOTY on iTunes or Google Play for free!