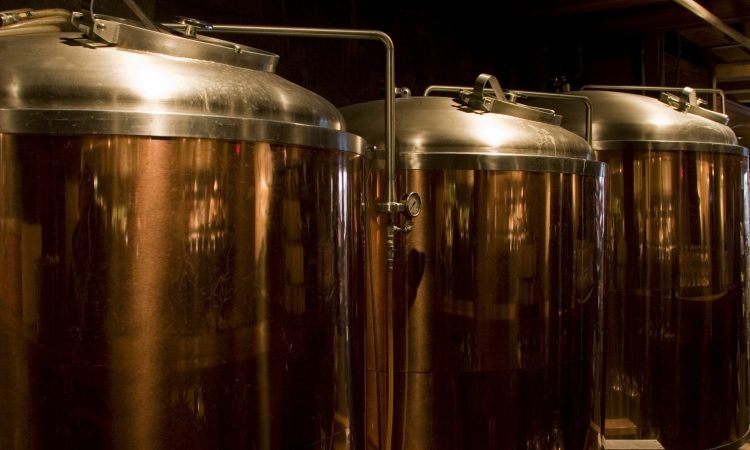 Lately craft beer and even homemade beer has been all the rage across the United States. Beer can come in a variety of colors and distinct tastes. This gives beer lovers so many options. If you are into craft beer and want to be adventurous you definitely have to check out these 7 taprooms for yourself!
Backcountry Pizza and Tap House
Boulder, CO
Nothing goes as well with beer as a hearty slice of pizza. Backcountry Pizza and Taprooms offers the largest selection of microbrews in Boulder, Colorado with 68 drafts and over 300 bottles. They also rotate taps daily to bring new brews in for you to enjoy. This rustic pizza house is great for private events or family nights out. It has a full arcade room and has monthly pinball tournaments. If you want a low key, fun night out with the best selection of microbrews this is the place to stop. Besides, who can say no to pizza?
BlueJacket Brewery
Washington D.C.
BlueJacket offers a rotating selection of their best twenty Beers and 5 of their BlueJacket Cask Ales. Not only is BlueJacket Brewery Taprooms a restaurant with their brew on tap, it's also a fine brewery that offers tours and tastings onsite. Their tours happen about three times a day and some free to the public while other larger tours are accompanied with a small fee. The tours fill up fast so they recommend you reserve your spot in advance. This classy brewery is a hotspot for great craft beer. Families are also welcome to bring children into the restaurant and on certain tours as long as they accompanied with someone who is 21. Visit their website for more information.
Speakeasy Ales & Lager
San Francisco, CA
Remembering the iconic times of bootlegging and speakeasies the Speakeasy Ales & Lager in San Francisco will instantly transport you back to the 1920s as you walk through the doors. It offers 12 rotating taps or try one of their tasting flights as you visit this nostalgic and hip establishment! They also allow you to bring in your own growler to be filled as long as it is 32oz or 64oz and does not contain and logos or pictures on it. Overall the Speakeasy Ales & Lager mixes the new with the old giving you great tasting beer as you remember the history of homebrewing and prohibition.
7 Monks Taproom
Traverse City, MI
Traverse city has a great array of music, entertainment and lively establishments. 7 Monks is among one their best locations. 7 monks offers roughly 46 brews on tap and a variety of bottled beer. This is a modern and classy taproom with great food and entertainment. They also have a 'beer club' called Friar's Union that you can join for a membership fee if you love craft beer that much. All in all this is an awesome taproom if you are in it for the beer.
Max's Tap House
Baltimore, MD
Max's Taphouse has been said to be one of the best beer bars in the world. They offer 1,000+ bottles, 5 casks and 102 brews on their beer menu. Max's, also has a wide variety of fun and amazing events including their 'American Craft Beer Week.' This is an classic taphouse with a modern touch. Their food menu is quite impressive, as well. If you are a lover of beer this is a taproom that will truly impress you.
El Bait Shop
Des Moines, IA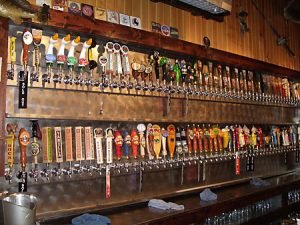 El Bait Shop is one the United State's premiere beer establishments with around 180 tap choices it's like an adult candy store. Taprooms The whole bar is decorated in a bait shop theme that is rustic and quite authentic. The atmosphere is amazing here. It has become a quite popular place in Des Moines, so if you don't mind a crowd and are looking for some distinct beer choices you really should stop in and check this place out.
Howells and Hood
Chicago, IL
Howells and Hood is a taproom and restaurant located in the heart of Chicago on Michigan avenue. Taprooms This upscale establishment holds the largest variety of craft beers on tap in Chicago. They offer roughly 119 local and global beers and have 360 tap faucets on site. This is an urban, upbeat venue that has a wonderful modern menu to go along with it's world class beer. If you are ever in Chicago and want to taste some of great craft beers this is the most ideal spot around.
Want to connect people at your bar in a whole new way? Grow your bar with BOTY!