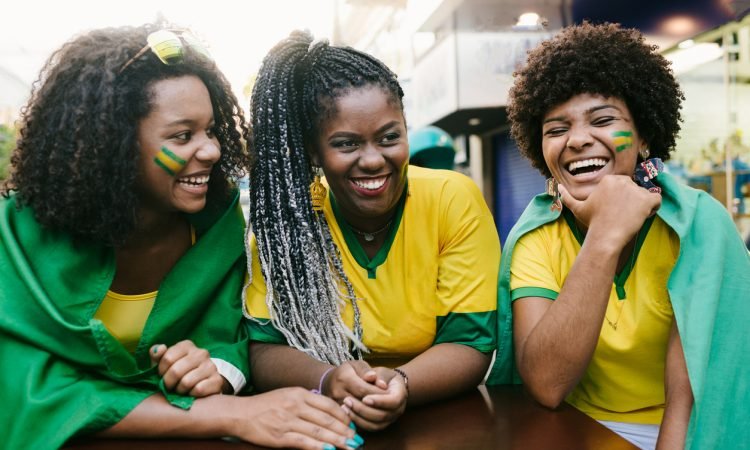 Regardless of what your favorite team is, watching sports online at home gets boring.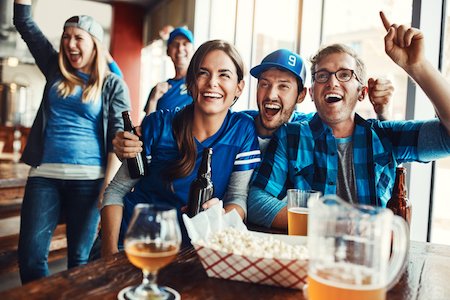 If you're looking for an excuse to get out of the house, here's why it's more fun to watch sports at the bar instead of online.
Craft Beer
The game always comes first, but having a cold craft brew should be second on your list. While you can probably pick up something from the store on your way home, there's nothing better than drinking a craft beer from the tap in the perfect cold glass.
The other benefit to going to the bar is that you can also try some new varieties that you probably can't find in the store.
Die Hard Fans
All of the die hard sports fans are down at the bar where they can be with the other members of their tribe. If you go hard, you need to be there too. Stop half-assing it by staying in the house and get to the bar and help your team win. You'll even get to show off your latest team gear.
See the Game From Every Angle
Good sports bars put a lot of effort into making sure that you can enjoy the game no matter where you sit or stand. If you're interesting in making sure that you catch every play, you'll need more than one screen to do it. Plus, there's a bartender to make you a drink so that you don't have to miss anything when you're ready for another round. 
Meet People Who Root for the Underdogs
Are you tired of your friends bullying you because you're the one person that roots for a team that just can't seem to break that losing streak? If you watch games at home, you'll only continue to feel left out. By watching the game at the bar, you'll find other Pistons fans that still have hope just like you. Don't abandon your team. Get some new friends instead!
Bar Food
You might make the best nachos at 7-Eleven but you could be enjoying some crispy fish and chips or bacon burger sliders if you go to the bar instead. Unless you're cooking up something great at home, watching the game online usually means that you'll be eating a bag of greasy chips and wiping your hand on your pants. Go with your taste buds and get to the bar!
Game Day Specials
If your argument for staying home is because you don't want to spend money, you're in luck because most sports bars offer game day specials. That means you'll get to enjoy food and drinks at a discount. So you'll get to watch your favorite sports, with fans of your favorite team, and save money!
Now that you don't have any more excuses, it's time to stop being a hermit at home and find an awesome sports bar tonight. You'll be glad you did.
Want to connect with people at your bar in a whole new way? Download the BOTY on iTunes or Google Play for free!