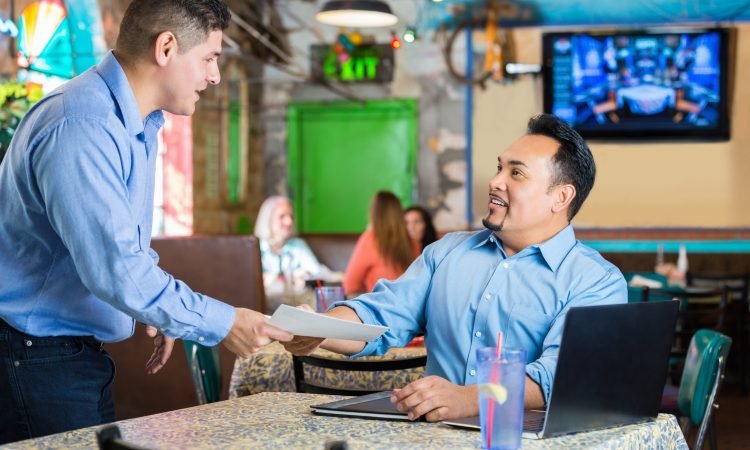 Be sure to submit a bartender resume that displays your experience behind the bar if you are looking for a good bartending job and/or career. A solid resume makes a great first impression, but understand you only have a few seconds to catch the reader's attention. Highlight your customer service skills and don't forget to show your appreciation for former employers and bar managers.
Tips to making the Perfect Bartender Resume
So what do you think that hiring managers at restaurants and bars do with most bartender resumes? It might sound disheartening, but most of them go straight in the trash can. If the resume lacks professionalism and attention to detail, you may not get an interview to even be considered.
A bartender's requirements include having a strong ability to multi-task, being able to relate to people, and mixing and serving drinks precisely and timely. It is a lot for one person to do, so prospective employers are searching for people who display these skills. Your primary goal in drafting a resume is to secure an interview and of course get the job you desire.
Design & Structure
A good looking bartender resume will catch the eye of the hiring manager. The bartender resume should be simple and it should follow this structure from top to bottom:
Contact Information
Professional Summary
Skills & Successes
Experience & Education
Contact Information
Be sure to provide the ways to get in touch with you. Include your name, address, email, and phone number.
Professional Summary
The professional summary is what the reader will pay attention to first, and this will determine if they keep reading. It is important to summarize who you are and it should also be tailored toward the job you are applying for.
Skills and Successes (Tell the Truth)
Skills are the by-product of your experience. Your skills, credentials, and achievements should be displayed in a way that shows you are knowledgeable and aware of the challenges in the service industry and capable of doing the job. If you are just starting out, you need to include relevant experiences in order to show you can succeed in the role. Oh and be sure you tell the truth because the hiring manager will ask around about you.
Highlight Accomplishments
It is always good to highlight accomplishments and special achievements in your bartending experience. You can discuss special rewards, ways you've increased sales and provide examples of problems you've solved. It doesn't hurt to show why your are unique and who doesn't want to know about spikes in business because of you. Bartenders can be vital in bringing new customers and sustaining the existing business.
Experience and Education
Start with your most recent position. Provide the names, location and dates of past employment not only in restaurants and bars, but also in other customer service positions. Provide a brief description of your past duties and remember this is where you can indicate past accomplishments and rewards you may have achieved.
Make sure you discuss your education next. Showing that you have gone to school and completed a diploma or degree may give you some credibility with the hiring manager. Also completing school shows you are able to apply yourself and achieve results.
Bonus: Provide a Cover Letter
Don't forget the cover letter as it is an essential aspect of resume. A cover letter summarizes your purpose for submitting the resume, highlights a few of your skills or experiences, and introduces you to the hiring manager. This is a sure fire way to stand out from the crowd. You don't want to end up in the didn't read pile.
Some things to consider when crafting a cover letter:
Don't repeat your resum
Avoid including your salary expectations
Keep it short
Use bullet points to display your top 3 qualifications
Use language from the job description
Final Thoughts
Having a strong resume is an essential aspect for every profession and bartending is no different. Make sure that everything you write is factual and always use spell check. Only provide references if requested, sell yourself and emphasize why you deserve the opportunity. Stay positive and when you do get that call from the hiring manager, make sure you respond promptly and good luck on the interview.
In part two, we will provide steps for what to say and do once you land the interview. Stay tuned!!
Want to connect with people at your bar in a whole new way? Download the BOTY on iTunes or Google Play for free!