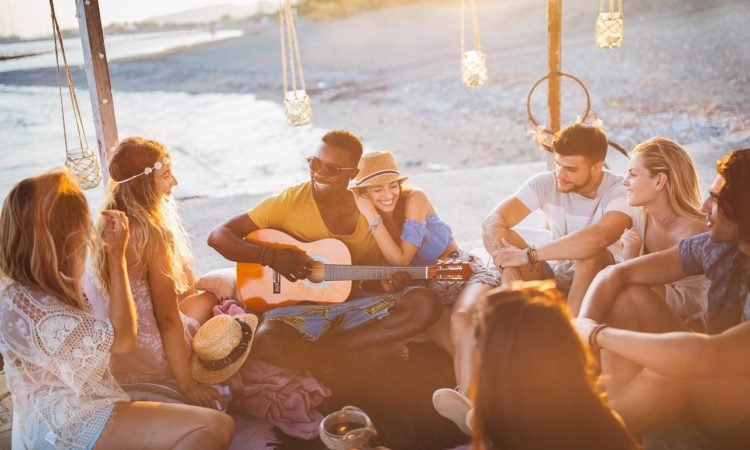 Summer is not that far off, yet in the midst of winter it seems like it will never get here. There are so many amazing bars that will get you in the mood for the hot weather.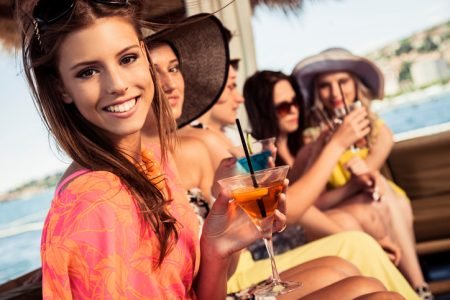 Here are the top seven bars we think will get you seriously thinking about warmer days.
Old Tony's on the Pier
Redondo, California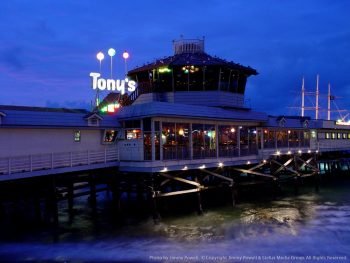 Photo by Jimmy Powell & Stellar Media Group
Old Tony's opened in 1961 as a small shack in Redondo, California. It is a family-owned business with deep roots in its community. This bar in California is on a pier and completely surrounded by ocean on all sides. Old Tony's is known for their fabulous seafood, their Mai Tai's and live music. The breathtaking views of Old Tony's will having you coming back again and again.
Ballard's Inn
Block Island, Rhode Island
Ballard's is a famous resort and bar beach located in Rhode Island. This place is typically hopping with tourists and even locals from the area. The beach offers umbrella seats and amazing ocean views. The servers come out to you so you can sit back and relax. Ballard's offers a great variety of food and drinks. They serve wine, beer and crafted cocktails. There is also a tiki bar on the beach if you feel inclined to order your own drink or even mingle a little. This place can get crowded but the fun never ends!
Landshark Landing
Pensacola, Florida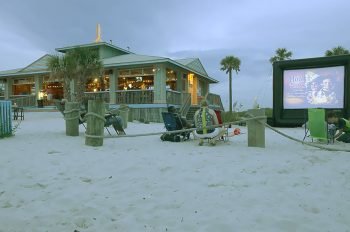 Landshark Landing is like a tropical paradise in Pensacola Florida with its beach views and lovely palm trees. This is the perfect spot to get you in the mood for summer. This paradise bar is located within the Margaritaville Hotel. The bar has volleyball nets, hammocks and a cozy fire pit. It serves some exquisite snacks, including seafood specials and amazing margaritas.There drink menu offers a wide array of drinks, including some of the traditional tropical style mixers. All in all, this is a bar that brings out the sunshine in everyone who visits.
Pink Pony Pub
Gulf Shores, Alabama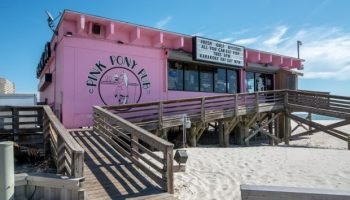 This bar in it's glorious pink color situated on the Gulf Shores in Alabama has been around for over 60 years and it boasts having survived hurricanes since 1956. They say if you visit the Gulf Shores and the Pink Pony Pub is no longer there, then the Gulf Shores has been lost to sea as well. This establishment was once part of the Seahorse Cottages and this is how it got its name.
You can even see a pink pony bellied up at the bar on your visit. The Alabama style food is sure to please you if you like gumbo and fresh Gulf seafood! All the beverages are frosty and cold. They offer a good selection of wine, beer, cocktails and frozen drinks. It's highly recommended you try their signature Pina Colada as you sit on the deck watching the ocean views. If seafood is not your thing, they also offer other delicious pub foods like buffalo wings and their famous nachos. This beach pub has everything you need to make you feel like it's summer.
Duke's Barefoot Bar
Honolulu, Hawaii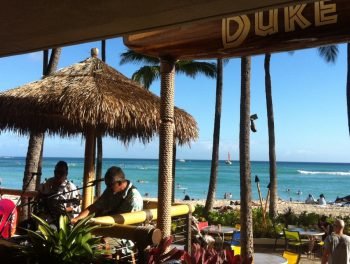 Photo courtesy of AFAR
This fabulous beach bar in Honolulu sits outside the main Duke's establishment. It is literally on the Waikiki beach and shoes just may be optional. There is nothing that says summer more than a bar on a beach in Hawaii. Duke's Barefoot Bar offers a full menu filled with fabulous dishes, including a favorite of many their Korean tacos. They also offer a great selection of drinks including their signature Duke's Mai Tai. Just imagine sitting on the beach in Hawaii with a Mai Tai in hand. Pure paradise!
Ocean Grill and Tiki Bar
Carolina Beach, North Carolina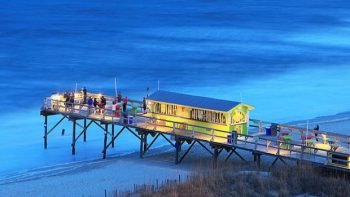 The Ocean Grill and Tiki Bar is located on the beautiful Carolina Beach overlooking the Atlantic ocean. It features an upstairs dining area with wide views of the shoreline, a downstairs dining on the patio area and just right outside on the pier is their famous tiki bar. When visiting the Ocean Grill and Tiki Bar in North Carolina you can enjoy fresh coastal cuisines and a wide variety of drinks like wine, champagne, beer and cocktails. Between the main building and the tiki bar this establishment has all the ambience of a mid-summer's day.
Pelican Brewing
Pacific City, Oregon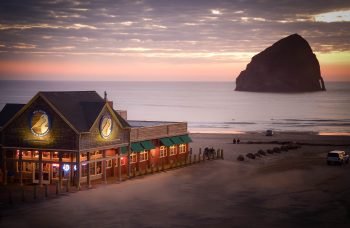 If craft beer and beach views are your vision of  summer fun, then the Pelican Brewing is the ultimate beach bar for you. This is notably the only beach brew pub in the Pacific northwest. Come relax, sample some brews and gaze out at the magnificent ocean views while you are visiting there. The establishment offers an extensive beer list including pale ales, lagers, porters, IPAs and stouts. If you have a palate for beer and love beaches, you are going to want to mark this on your 'must visit' list!
Whether you are looking for a small pub or huge hotel bar on the beach these seven bars will have the sun shining and thoughts of summer dancing in your head. There is nothing greater than sand, beach views and a cold drink in your hand. Summer is just around the corner, so indulge yourself!
Want to connect with people at your bar in a whole new way? Download the BOTY on iTunes or Google Play for free!