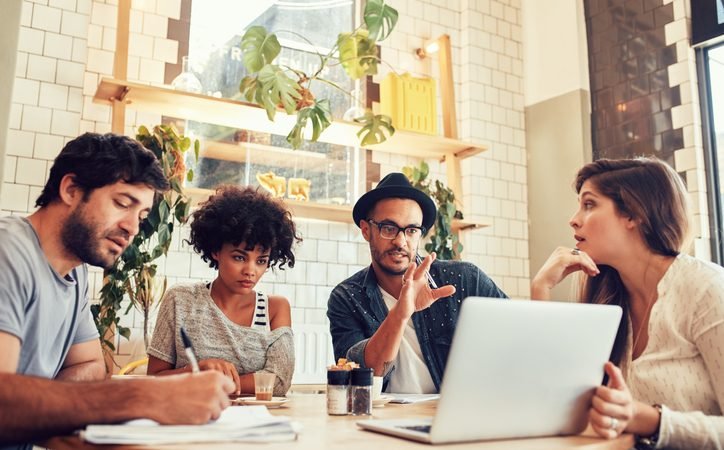 Does traditional office work bore you? Maybe you hate being stuck in a tiny cubicle all day.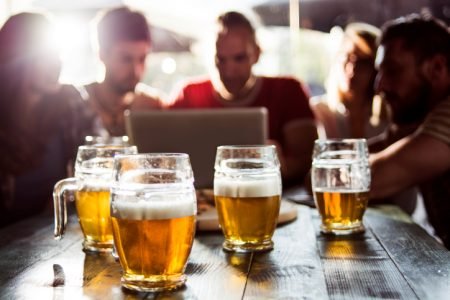 Or just maybe you hate working 9 to 5 in the traditional office setting. Whatever the reason, coworking could be what you are looking for. Coworking is a compelling option for small business owners, entrepreneurs, freelancers, startups and more. Here are 6 reasons to consider coworking at a bar.
1. You Avoid Coffee House Distractions
Have you ever been to Starbucks or Panera Bread during the day? They are packed with people working on their laptops. A busy coffee shop with it's noisy coffee machines and large number of people who frequent them is not always an ideal spot to work. Coworking at a bar during afternoon hours or early evening hours may provide less distractions and noise than your typical coffee house or traditional office.
2. You Are Tired Of Traditional Offices
You dislike sitting at a desk all day with your brown-nosing colleagues. And you hate the sound that the drinking fountain makes as people stop by it throughout the day. If any of this sounds like you, a traditional office may not be for you. Coworking from a local bar may feel more like home and could get your creative juices flowing. Non-traditional workspaces can increase productivity among workers, while traditional offices can make people filled stagnant.
3. You Hate the Traditional Networking Opportunities
You hate networking opportunities but your business needs it to survive. Coworking at at a bar helps with networking without you feeling forced to do it. Besides, you always meet interesting people at bars. It's a relaxing atmosphere which makes networking seem more fun.
4. You Need A Bigger Table
Are you tired of the small tables? Coffee shops always have those little tiny tables where you can barely fit your drink, let alone your laptop.  Working at these places  gives you limited space. If you hate small tables, a bar is definitely a great place to cowork from. Typically bars have big restaurant tables that will let you spread out your wings and have a bit more elbow room to work from.
5. You Prefer The Nightlife
If you prefer to work late afternoon or evening hours, coworking at a bar is probably a much better alternative for you. Not all of us are morning people. So if you are in need of a nontraditional office with nontraditional hours, coworking from a bar is a smart choice for you.
Want to connect with people at your bar in a whole new way? Download the BOTY on iTunes or Google Play for free!