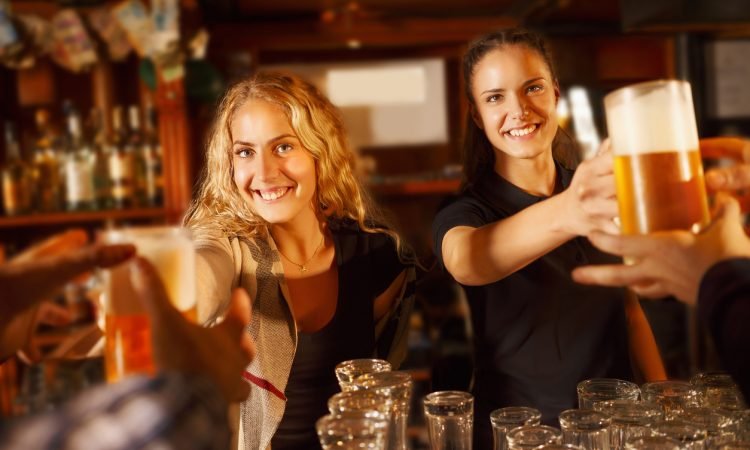 It's never too late to get something nice for your favorite bartender especially around the  holiday season. You don't want to get a gift that is super personal nor do you want to give your bartender a holiday gift that is corny. 
So don't be at a lost on what you can do to show your bartender that you appreciate all that they do for you. This list will have you finding the perfect Christmas gift for your bartender in no time!
Cash is King
The world revolves around money. I mean, who doesn't like a few extra dollars here or there? A nice card with some cash in it is always welcomed. Or a bigger tip around the holidays will definitely put a smile on your bartenders face.
However, cash may not show that you put a lot of thought into your gift. If you are looking to do a more thoughtful gift this may not be the idea to go with. If you are pressed for time or just don't know what to get your favorite bartender, cash works just fine.
Holiday Gift Cards
Everybody loves to shop so a gift card would be nice. It would even be more thoughtful if you knew where your bartender liked to shop or where they like to dine out. But, if you don't that's okay too. A few good suggestions are: Starbucks gift cards, gift cards at nice restaurants (bartenders have to eat right), or just get them a Visa or Mastercard gift card.
Homemade Goodies
Bartenders loves treats that are made especially for them. The "thought that counts" rangs true here. So if you are great at baking or making homemade gifts, go for it! The packaging is important so you don't want to bring in a gift that looks like a 3 year old made it.
A great suggestion is holiday cookies because everybody loves cookies. So if you are ambitious enough you can make some to share at the bar with other customers. You will make your bartender happy and pick up a few new friends along the way.
The Comical Approach
Gag gifts and bars go hand in hand. Why is that? Because we go to bars for entertainment and enjoyment. The great thing about this type of gift is there are so many awesome gag gifts that are related to alcohol and bartending. You can be sure to find that gag gift you are looking for at places like Spencer's. A gift that will make your bartender laugh will really be appreciated.
Offer A Drink or Bring a Bottle
Time is running out and you just haven't found the perfect holiday gift for your bartender. No problem! The next time you go in for a drink buy them one too!  Everybody loves alcohol, right? So buy a drink or bring them a bottle of their drink of choice.
However, keep in mind that some establishments may not let them drink on the clock. If that is the case find out if they can have a drink with you when they get off the clock. Be careful with this though, you don't want your bartender thinking you are hitting on them. Or do you?
Show your Favorite Bartender that you Care
Bartenders love their jobs regardless if you get them a gift for the holidays. However, knowing that they truly are appreciated makes their jobs so much more rewarding. Take a few minutes and really think about showing them they are appreciated with a thoughtful gift. We often think about our mailman and teachers as service workers and give them gifts. Bartenders are service workers too. And sometimes, I think they have the most important job of all.
Happy Holidays!
Want to connect with people at your bar in a whole new way? Download the BOTY on iTunes or Google Play for free!