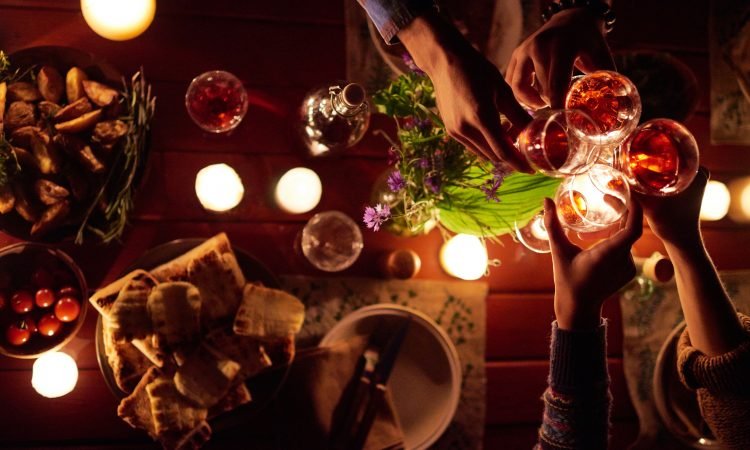 As Americans, we love to celebrate and kick back with a few good drinks. This is also very true when it comes to certain holidays. Here is a list of the top ten drinking holidays in no particular order.
1. Super Bowl Sunday
The season's biggest game is much more than just a sports event. The Super Bowl has become a bona fide American holiday. Football fans across the U.S. flocks to bars on this big day for some good bar food, drinks, entertainment and the game.
2. Mardi Gras
Mardi Gras started out as a day that came after lent when people could start eating food they gave up for lent. Over time it has become one of the most celebrated drinking holidays in New Orleans.
3. Cinco de Mayo
Cinco De Mayo is a favorite day for those who love tequila and celebrating Mexico. This holiday marks a battle that Mexico won over France. Many people believe it is Mexico's Independence day, which is actually a totally different day. Either way American culture has embraced this holiday and it has become a heavy day of drinking.
4. Labor Day
This holiday was meant to celebrate the workforce in America, however many people are unhappy with their jobs and career choices. This holiday has become almost a mandatory day to barbeque or to head to a bar. Of course, that is if you are lucky enough to have the day off from work.
5. 4th of July
The 4th of July is a great drinking holiday because so many people are celebrating our independence. There are even red, white and blue cocktails to go along with all the fireworks. And let's not forget the spiked watermelon or jello shots! In the U.S. we do love a great holiday that encourages drinking.
6. Halloween
Halloween was meant to be a kids holiday, however what do you do when you have no kids and you don't feel like sitting at home handing out candy? You either head to an adult Halloween party or you head to your local bar. Yes, as adults we still do love to get dressed up but we love that we can drink even more.
7. St. Patrick's Day
This holiday of drinking green beer, eating corned beef and cabbage and dressing like a leprechaun is a big favorite for many. Any holiday that takes you to your local Irish pub or any bar for that matter is going to be a big drinking holiday. Just don't leave home without wearing green.
8. Thanksgiving Eve
I don't know if it's the football, relatives or the food that drives us to drink on Thanksgiving. It's most likely a combination of these things. Or maybe it's the fact that you just burned your turkey and ended up eating at local Chinese restaurant instead. Either way, many Americans across the nation take up lots of drinking on this holiday. It's interesting – What is advanced mac cleaner?
9. Memorial Day
Memorial day is typically the first summer holiday of the year. It's a holiday where we honor the soldiers who gave their lives for our freedom. It's a holiday most of us get off from work, giving us a three or four day weekend of fun. And just like Labor day this drinking holiday is marked with backyard barbecue and attending local bar events.
10. New Year's Eve
A new year is a way to celebrate the past and start anew. New Year's Eve is a day where you are encouraged to open a bottle of champagne at midnight and indulge with friends and families. It's no wonder with all the big New Year Eve events at many bars and drinking establishments that this is one of biggest drinking holidays in the United States.
Want to connect with people at your bar in a whole new way? Download the BOTY on iTunes or Google Play for free!