So you are new on campus and looking for the coolest spots to hangout. A big part of your college experience is learning about the bar scene, or so every undergrad thinks.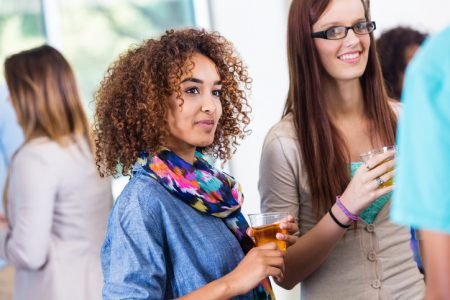 It's not hard to find the best local college bars near you. It's good to have a place to unwind, have fun and kickback with friends in between all of that studying.
So before you start looking, here are some helpful hints to help you on this mission.
1. Ask Around
If you are new on campus, it may take you a little while to adjust and to figure out the best places to go to meet people. That's okay though! You go to school with thousands of other college kids. If you don't know where the best bars are, somebody does. So just ask and you will be glad you did. Someone may even suggest a place you never heard of!
2. Google It
Ok, when in doubt. Google 'College Bars Near Me.' Just be cautious with this information though. Google may send you some place where nobody has ever been to. After you google it, be sure to scope the place out before heading there for a drink. If the place seems legit, go alone or with friends and throw back a few brews.
3. Just Go
I am sure you have passed that little tavern down the road often on your way to Sociology class. You never stepped into the place b/c it looks weird. Well if you want to find out if this is a cool, then just go and check it out. You never know until you go. What's the worst that can happen? You may meet some new friends at the bar. Just get a beer or two and take off if it's not your vibe. Life is too short to miss out on new experiences, so be gutsy and just go.
4. Look For Clues
You live on campus, right? There are community activity boards everywhere! If you have yet to find a great hang spot, check the physical and online bulletin boards. You will find local bars with bands and entertainment pinned up everywhere. Once you get a good clue, take note and definitely check it out. Seriously, it takes less work to find a good bar than it does to get an 'A' on your Biology exam.
5. Use the Right Bar Apps
There are many awesome bar apps that can help you find the right college bar to fit your needs. Use applications like the BOTY to help you find the top bars and the best bartenders.
Keep in mind that college bars all have something different to offer. The best college bars will be close to campus, offer a variety of activities, have great drink specials and cater to a younger crowd. If you find a bar with these things, you just stumbled into a great college bar.
Want to connect with people at your bar in a whole new way? Download the BOTY on iTunes or Google Play for free!